2021 – Annual Report on Sustainable Performance
2021 – Universal registration document
Details of transactions in own shares 27/12 to 31/12
Details of transactions in own shares -17-12-to-24-12
Covivio completes €325m of new core office sales in France
Covivio announces the sale of its share in two office buildings to Crédit Agricole Assurances for a total price of €325 million . The properties concerned are "Carré Suffren", a 25,000 m² building located in Paris 15th, and "Campus Eiffage", a 33,000 m² complex in Vélizy-Villacoublay. This deal brings the total amount of new sale commitments signed by Covivio since the start of the year to over €880 million, generating an average margin of +3,4% on the latest appraisal values.
Two examples of Covivio's value-creating strategy
Located in Paris 15th, Carré Suffren is a 25,000 m² real estate complex. Purchased by Covivio and Crédit Agricole Assurances in 2004, Carré Suffren was redeveloped and delivered in 2009. Further work was carried out in 2020-2021 involving the complete renovation of the service offer and communal areas. The building, which is fully let, is BREEAM, HQE, WiredScore and BiodiverCity certified. Its tenants include AON, Equinix, OECD, CNCCFP and 1001 Vies.

Campus Eiffage, purchased in 2010 and extended in 2013 in partnership with Crédit Agricole Assurances, is located in the Vélizy-Meudon business district forming part of the Paris-Saclay science and technology cluster. Covivio has been involved in this flagship tertiary district since 2003, rolling out a strategy of turnkey rental campuses for key accounts including Dassault Systèmes and Thalès.
The Eiffage Campus of 33,000 m² is NF Bâtiments Tertiaires, HQE, BREEAM and Effinergie certified.
Portfolio rotation: 2021 disposal target exceeded
The latest disposals bring the total new sales signed year-to-date by Covivio to over €880 million, thereby exceeding its 2021 target of over €600 million. This success achieved at an average margin of +3,4% on the latest appraisal values reflects investor interest in quality office buildings.

Proactive rotation of the office portfolio enables Covivio to enhance the centrality of its portfolio while contributing to the financing of its development projects.
Rotating the portfolio to reinvest in prime real estate development is an integral part of Covivio's long-term strategy. The sale of these two assets allows us to realise the entire value created over the past years thanks to the quality and relevance of our development and asset management policy. This deal also confirms the strength of our long-term partnership with Crédit Agricole Assurances.

Christophe Kullmann
Covivio Chief Executive Officer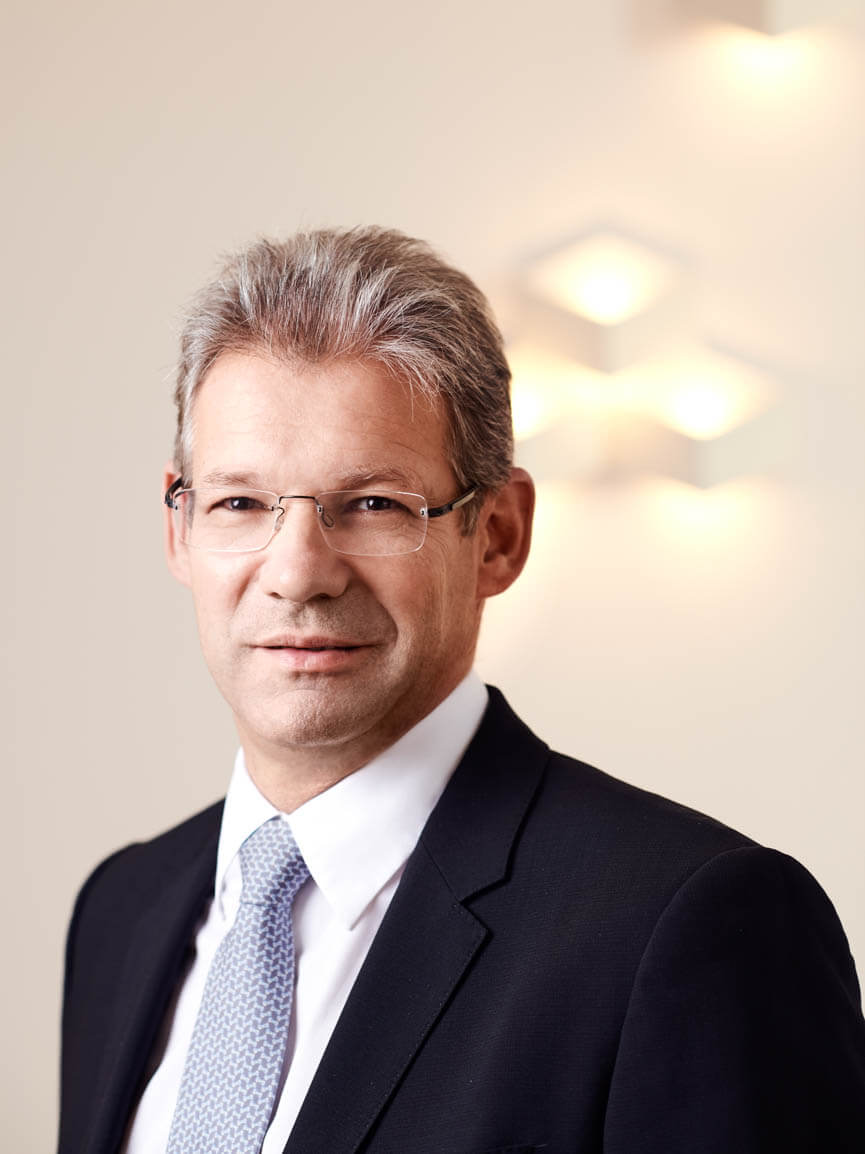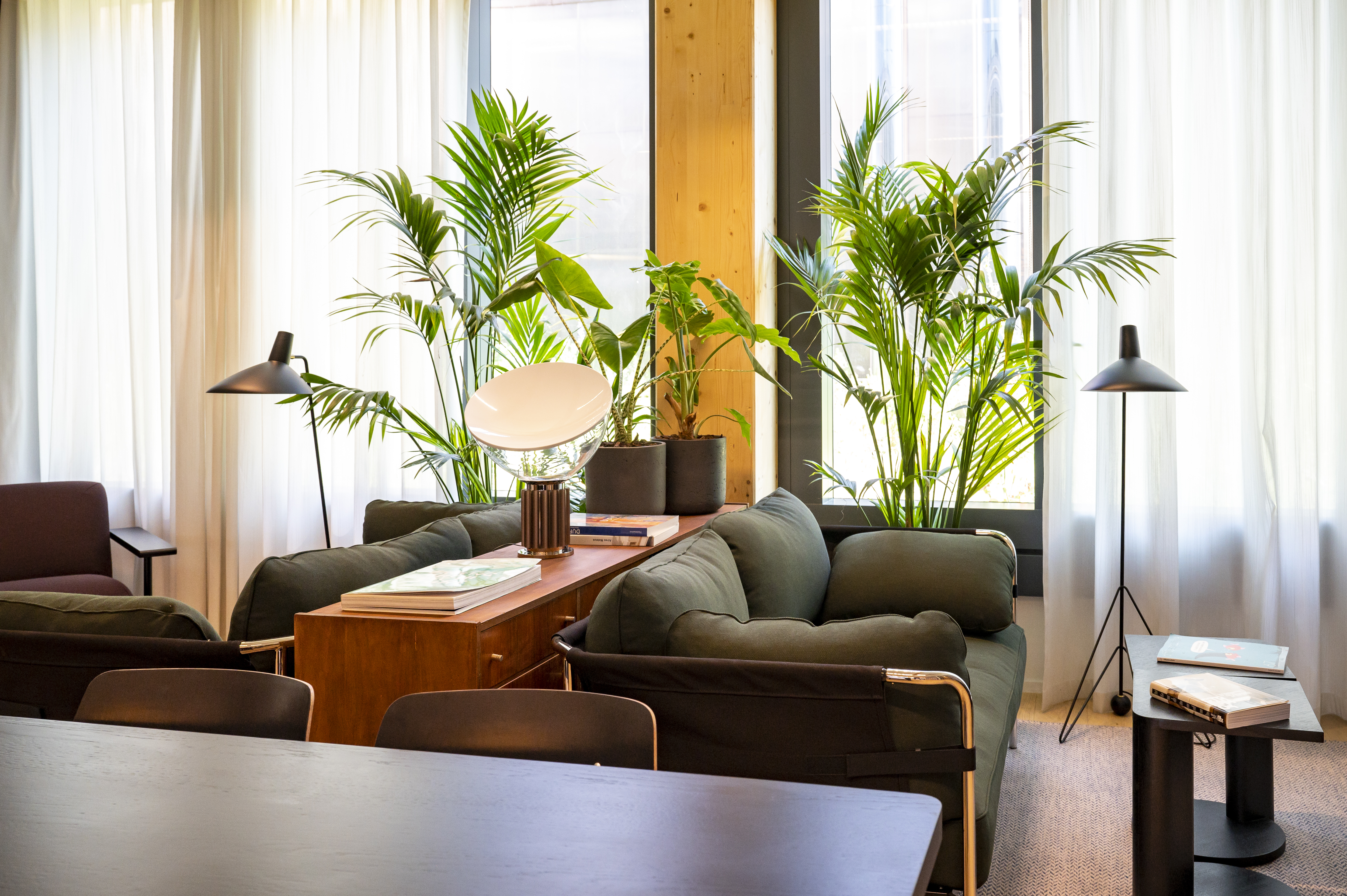 The Sign in Milan: 13 000 m² pre-let to L'Oréal Italia
Covivio has signed a ten-years pre-letting agreement with L'Oréal Italia for a building of approximately 13,000 m² under development, in The Sign business district.

Created from the redevelopment of a former industrial site dating back to the 1950s, The Sign complex developed by Covivio is located in the south-west of Milan. Located close to the IULM University Campus, the area is well connected to its urban environment and characterized by cultural and creative vibrancy. It is efficiently served by public transport, with the metro and railway station just a short walk away.

The work in progress for the construction of the new building that will host the new headquarters of L'Oréal Italia from the end of 2024 marks a new stage in the development of the site. The district already hosts the new headquarters of AON and NTT Data for about 27,000 m².

Designed by Progetto CMR, the new L'Oréal Italia headquarters will stand at the end of the new Fernanda Pivano square and the IULM Park, and will consist of 9 floors, with about 180 underground parking spaces.

The interior spaces are designed to accommodate the new ways of working and the new needs of the occupants: flexible offices with easy access to technology, environments dedicated to collaborative work, and common and hybrid areas to improve the performance and creativity of workers.

The large terraces on the fourth and eighth floors will offer panoramic views of the city center and will overlook both Piazza Fernanda Pivano and the new Piazza del Parterre, a private space to be developed soon and open to the public. The two squares will be connected by a large opening at the base of the new building.

The project also includes the creation of a new tree-lined area, a perfect place for relaxation, recreation, and leisure time.

The trait d'union between the two lots of The Sign is the development of a sign of light on the ground, a luminous strip that accompanies the visitor along the entire system of open spaces until reaching the Parterre square, the new centre of social life.

The building, designed according to the highest standards of energy-environmental sustainability and focusing on people's comfort, well-being and health, aims to obtain Wiredscore, WELL and LEED Platinum certifications.
We are thrilled to welcome L'Oréal, a brand synonymous with excellence around the world that will contribute to the growth and enhancement of the entire district.
Thanks to its design and architectural quality features, and the presence on site of corporations of primary standing, The Sign is expected to become a new metropolitan destination that will give further impetus to the evolution of Milan towards new forms of connection, innovation, and sustainability. Together with Symbiosis, another of our iconic projects in the city, The Sign proves Covivio's ability to think and give life to the Milan of tomorrow and the new generation business district.

Alexei Dal Pastro
CEO Italy of Covivio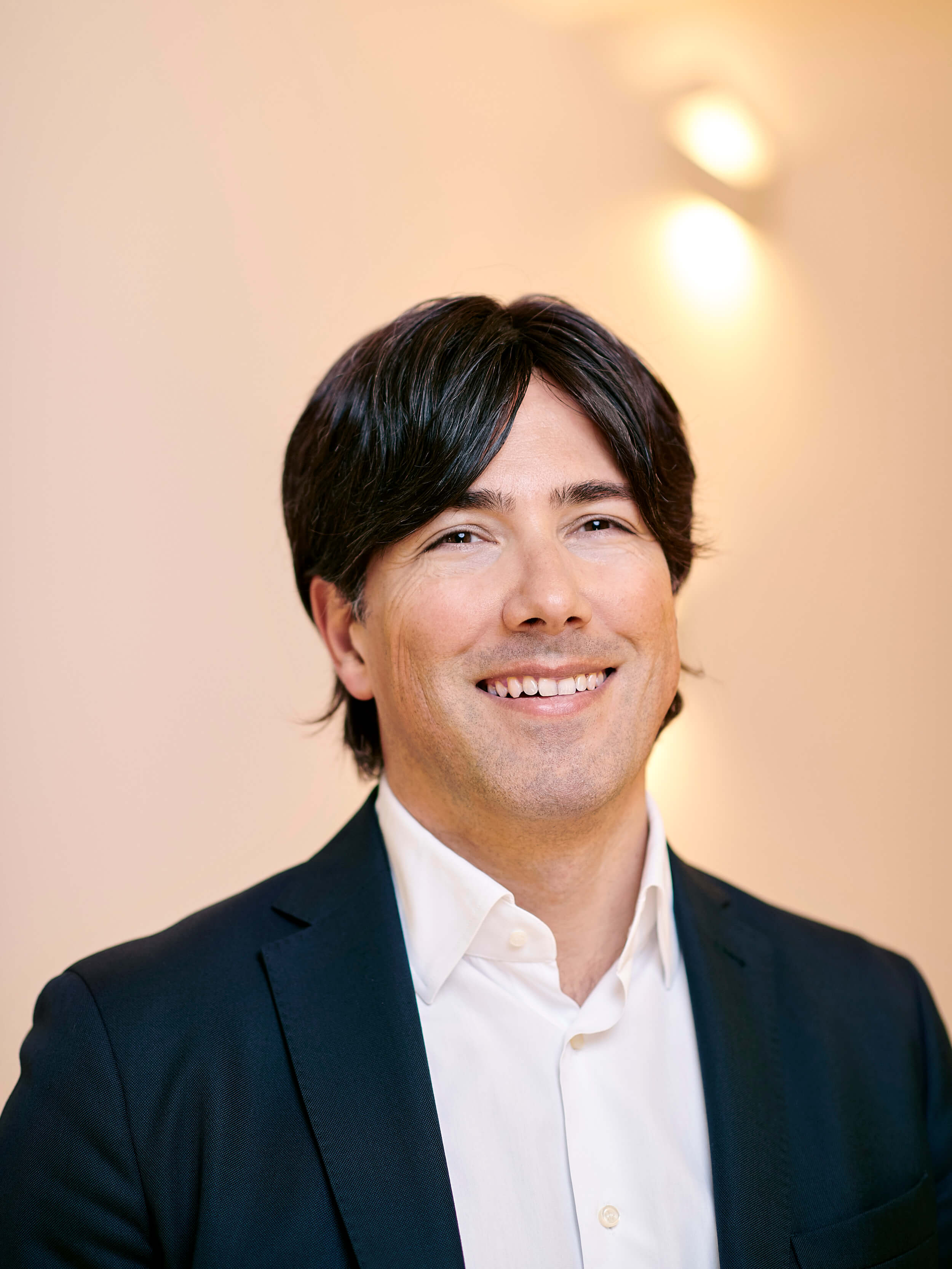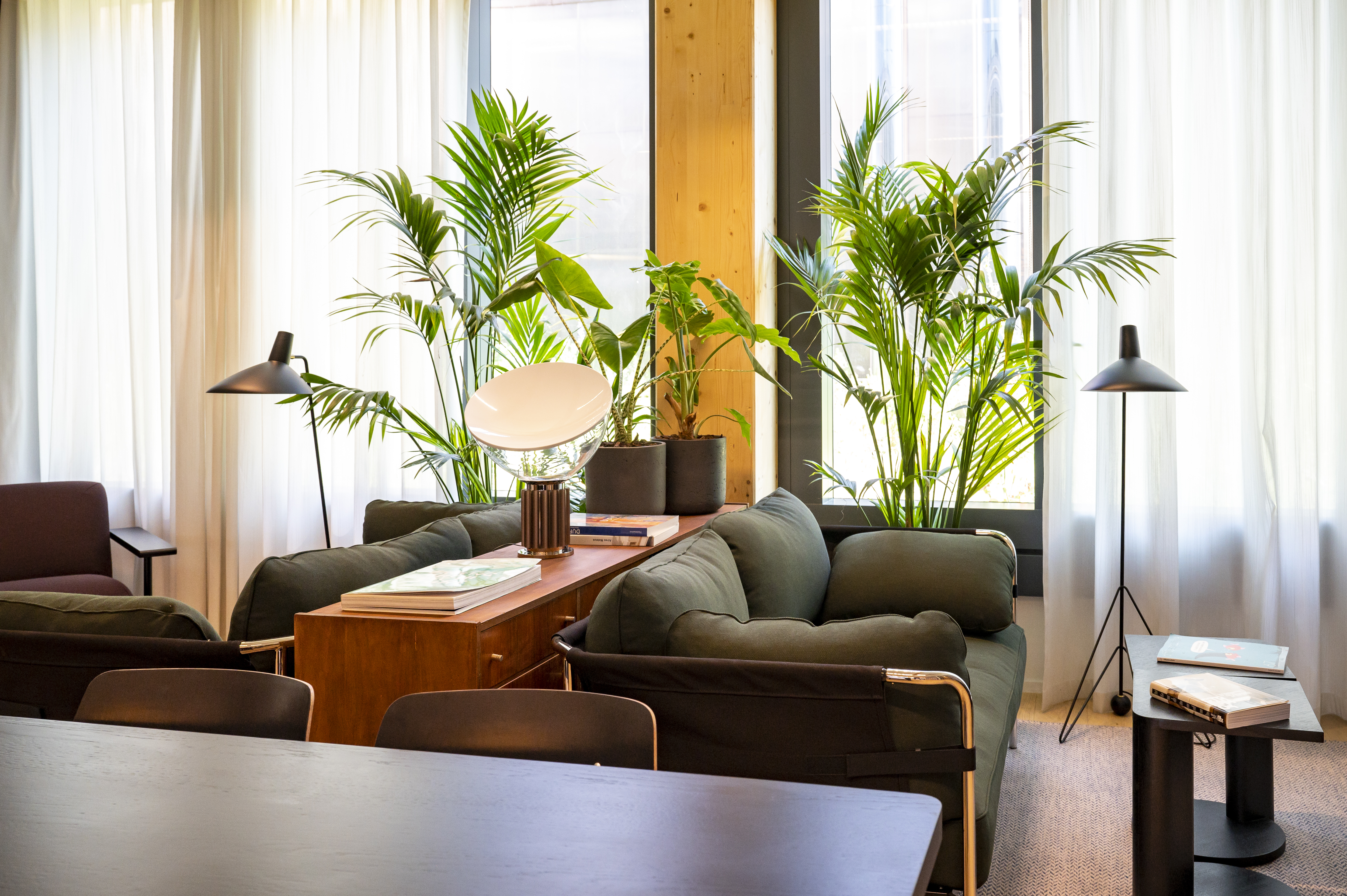 2021 – Capital Markets Day
Lyon Part-Dieu: Silex² attracts new companies
Covivio announces the signing of several new rental agreements totalling nearly 7,800 m² in its Silex² building in Lyon Part-Dieu. They confirm the appeal of this iconic development in Lyon delivered in July 2021, which today boasts an occupancy rate of nearly 92%.

The new complex puts the finishing touches to the ambitious urban regeneration programme initiated by Covivio in this area in 2014, notably with the Silex1 building delivered in 2017 and now fully occupied. Assurances du Crédit Mutuel joined the Silex development led by Covivio in 2017, becoming a co-investor in the project.
This project is a perfect illustration of Covivio's strategy and the values it embodies. The adventure began in 2001, when we purchased this land and the former EDF tower. Twenty years on, a new and innovative 31,000 m² complex reflecting new uses is coming to life. We are particularly proud to see that Silex² has become Lyon's new benchmark in terms of workspace and that our vision of office space matches the goals of our partner clients.

Christophe Kullmann
CEO, Covivio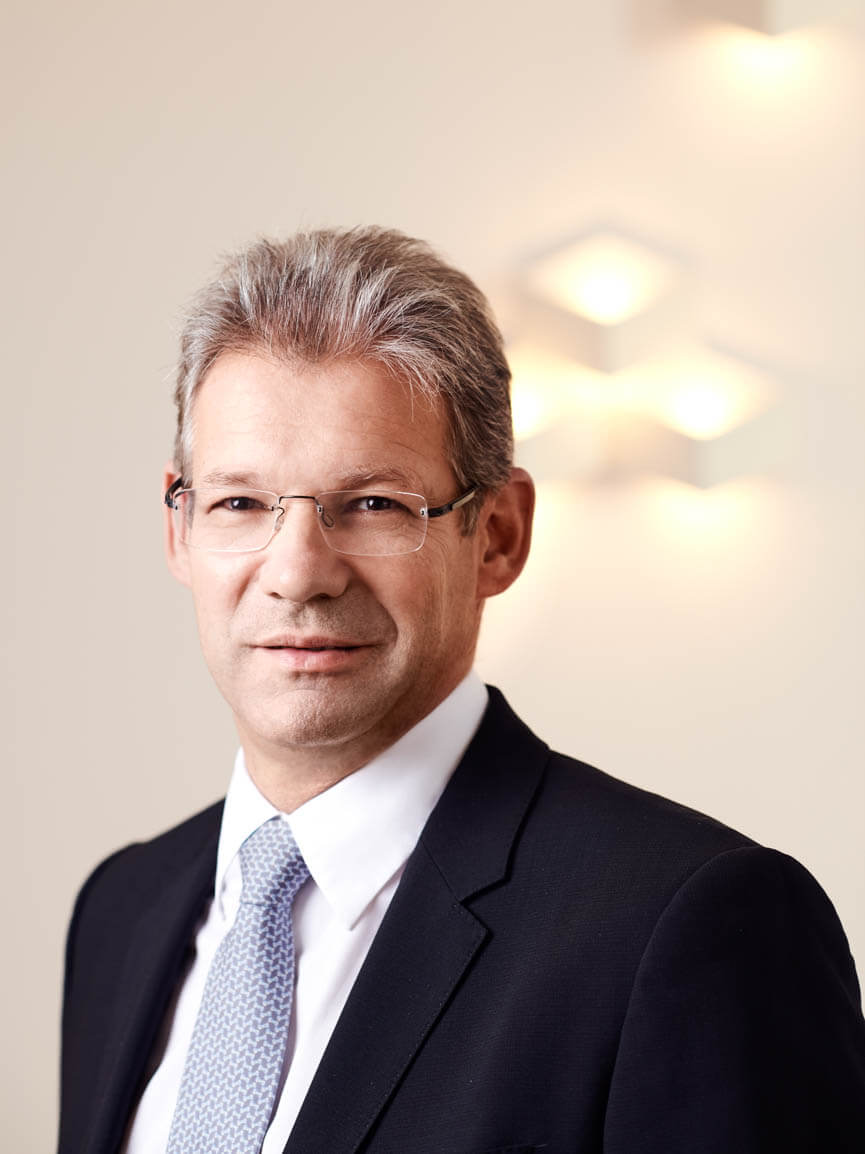 Appeal confirmed by the arrival of new companies
Its countless assets – location, flexibility, services, environmental performance, openness to the city – have established Silex² as a new benchmark in tertiary real estate and have attracted new companies. As such, after the signing of agreements with Solvay (10,000 m²), Orsys (1,110 m²) and Archimed (2,300 m²), Covivio is today announcing new leases with front-ranking companies, including AXA and Microsoft France.
AXA, the leading French insurer, has chosen Silex² to house its teams in approximately 6,750 m² (R+14 to R+19) of offices combining innovation and performance in line with the group's commitments to climate protection and the well-being of its employees.

In the same time, Microsoft France has chosen Silex² for its new Lyon Microsoft Experiences Lab, in an area of 160 m². A genuine meeting place, the new Lab is designed to allow companies and local authorities to take stock of their digital transformation and to learn about innovations based on solutions developed by Microsoft and its partners. In 2019, Covivio also helped Microsoft France set up its Bordeaux Lab on its Cité Numérique site. For the new site, Microsoft France has signed a Wellio service agreement, the flexible office solution developed by Covivio.

Finally, from March 2022, Silex² will also be home to the teams of a global professional services company, which will set up shop in an area of almost 880 m² (R+8 and R+9 of the lower building). The company has signed a 9-year lease with Covivio.
BNP and CBRE acted as advisers on these transactions.
We are delighted to be able to extend our footprint in the region, and especially in the Lyon area. Today, no fewer than five Microsoft Experiences Labs have been opened in prime locations across the region to promote connections between all local stakeholders. The Silex² Experiences Lab, located a stone's throw from Lyon Part-Dieu, France's second-largest services and decision-making centre, will guarantee easy access for all of our regional customers and partners.

Gilles d'Aramon
General Manager Small Medium and Corporate Customer Segment, Microsoft
Silex², Lyon's new benchmark in tertiary real estate developments
Proud of its location and exceptional visibility from the forecourt of Lyon Part-Dieu railway station, Silex² soars to a height of 130 metres and today ranks as Lyon's third-highest skyscraper. The complex comprising two buildings designed by Ma Architectes and Arte Charpentier offers spacious, functional, flexible and well-lit office platforms enjoying an exceptional all-round view of the neighbourhood.
Reflecting new uses, Silex² is an innovative complex that offers occupants and visitors a range of premium services combining living and working comfort: a company canteen, café, restaurant with table service on the 21st floor, comprehensive concierge service, wellness area and a 300 m² ground floor commercial space opening onto the city, topped off by a 150-seat conference hall and event space that can be hired for private use by external clients.

Mirroring the CSR ambitions shared by Covivio and Assurances du Crédit Mutuel, Silex² has a strong green footprint including over 1,700 m² of green terraces primarily intended for urban agriculture, plus a 200 m² patio. The building also has HQE and BREEAM Excellent certification and aims to obtain R2S (Ready-2-Services) certification for its level of user services and connectivity. Users will take advantage of the Silex² mobile app providing access to a wide range of smart services designed to simplify everyday life in the building (concierge services, viewing of daily menus, booking meeting rooms, a table in the restaurant or a sports coaching session, access to building news, etc.).
Silex², a virtuous restructure
The decision to restructure the Silex² site represents a significant saving in carbon emissions compared with demolition and reconstruction. Almost three-quarters of the existing 16,000 m² of the former building have been preserved, basically the core structure of the tower. Compared with demolition and reconstruction, this approach will save emissions totalling 17,500 tCO2e over the building's 50-year lifespan, entailing a saving of 351 tCO2e per year.
In addition, Covivio's choices for the building will translate into emissions savings of up to 30 tCO2e per year during the operating phase compared with an office building renovated to the RT 2012 energy standard.
Silex²: flexibility first!
A showcase for the group's know-how, since September Silex² has offered Covivio's Wellio flexible offer covering 5,800 m² of office space. Open to occupants of the tower and their ecosystems, as well as large groups, SME-VSEs and start-ups, this Wellio spacedesigned together with Colliers International in a penthouse spirit, combining loft style and inspiration from the Bauhaus school, offers meeting rooms, collaborative spaces and private offices, as well as communal and catering areas. These spaces complement the Silex² service offering. Indeed, Wellio Lyon Part-Dieu works in perfect synergy with the classic leased spaces by offering total flexibility to occupants, who can use these spaces depending on their needs. The meeting room offer is particularly prized. Lastly, a dedicated Well'Manager team is also on hand to provide reception and concierge services and manage the activities offered to users.
Above all a partnership

To offer occupants a building that is service-oriented, green, pleasantly fit out and connected, Covivio has joined forces with numerous partners sharing the goal of maximising occupants' well-being and simplifying their daily lives. Covivio has worked notably with Merci Raymond on the greening project, Selency on the selection of vintage and second-hand objects for the Wellio space, Bistrot d'Orcia on the tower's 21st floor and Ma Conciergerie on building reception and concierge services.

To go further and breathe life into its commercial space and the entire neighbourhood, Covivio has partnered with Zoo Art Show, an artists' collective embracing the world of street culture, which is installing a 300 m² ephemeral art gallery on the Silex² ground floor.

Visitors will be able to admire the works of a collective of ten renowned post-graffiti artists including Cyril Kongo, Onemizer, Kalouf, Momies and Diser, curated by Julien Soone and staged by Hyggelig. The gallery will also house a restaurant run by master chef Grégory Cuilleron.

An ephemeral hybrid space where art meets gastronomy will be open and accessible to all from 3 December 2021 to 16 January 2022.

Meanwhile, in collaboration with the Zoo Art Show, Julien Soone, a French graffiti pioneer turned designer, is creating a monumental work entitled "Flower Tower" for Covivio on a wall spanning over 250 m². Located on the first-floor landing, under a colossal dome, this masterful urban and contemporary work brings a touch of eccentricity to the complex while blending seamlessly into the ambient architecture. Julien Soone's aim here was to contrast textures by superimposing ceramics and chiselled painted bands, intertwining with the concrete of the former tower.
The performance is part of the "1 immeuble, 1 œuvre" programme led by France's Ministry of Culture, in which Covivio has been a stakeholder since 2017.
Silex² in a nutshell:
An innovative new 31,000 m² complex comprising two buildings
Architecture designed by Ma Architectes and Arte Charpentier
Total capacity for 2,500 people
Nearly 130 m high
1,000 m² of usable space on each floor
1,700 m² of green terraces and a 200 m² patio
93 parking lots in the 1st basement with over 400 m² of moped parking space
Certified HQE and BREEAM Excellent, aiming for R2S certification
Greenaffair has partnered with the project as environmental consultant
A premium range of services: panoramic restaurant on the 21st floor, company canteen, café, convenience store and commercial space, multi-service lobby with concierge service, 140-seat conference hall with reception areas, wellness areas and the Silex² mobile app
A project conducted in investment partnership with Crédit Mutuel Assurances.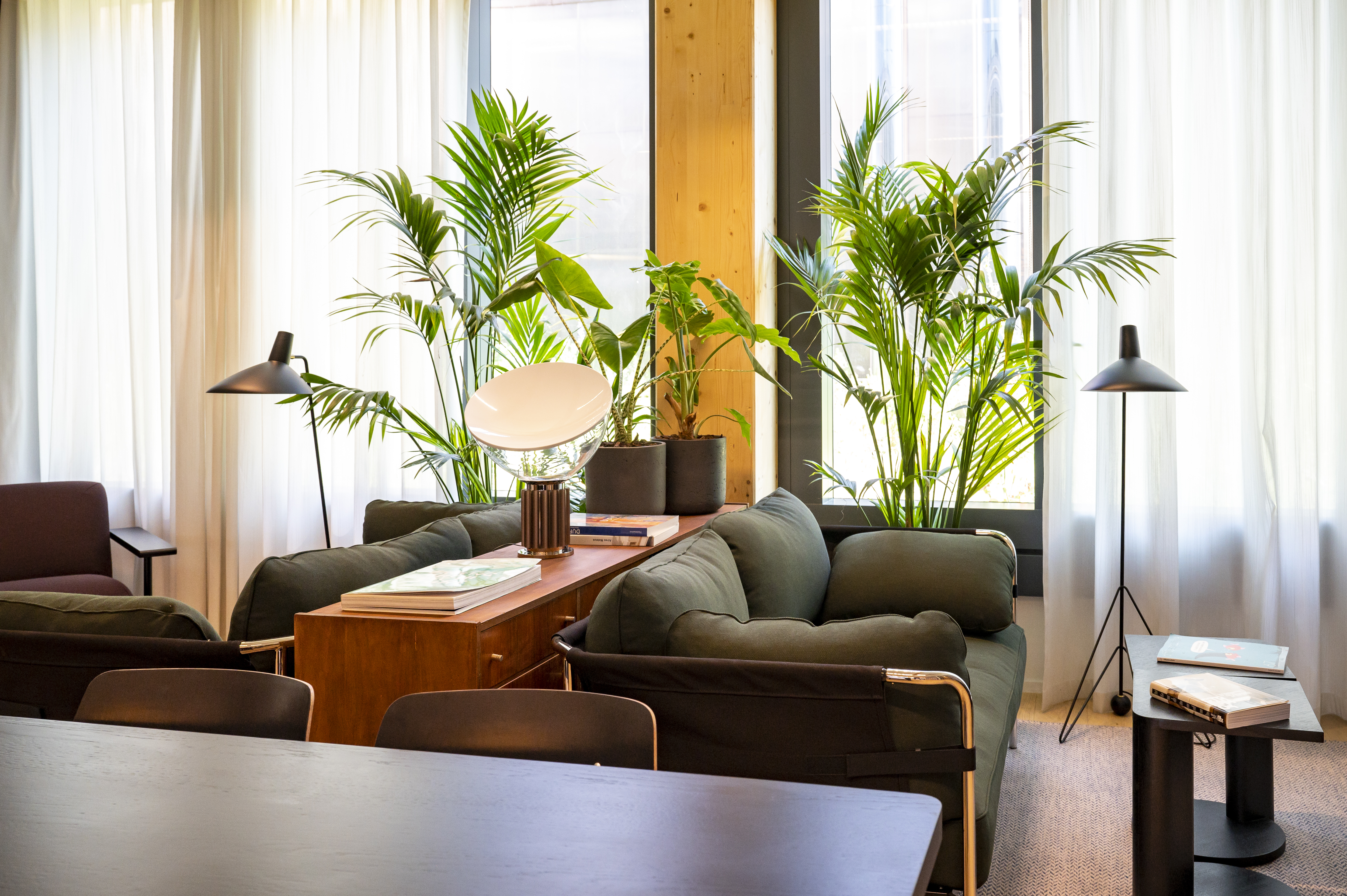 Perspectives Magazine – N°2