CSR Action plan
A multi-country and multi-product CSR action plan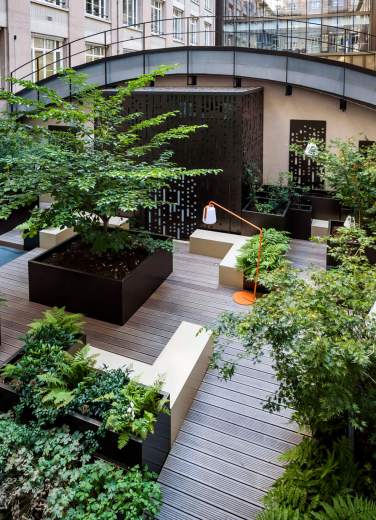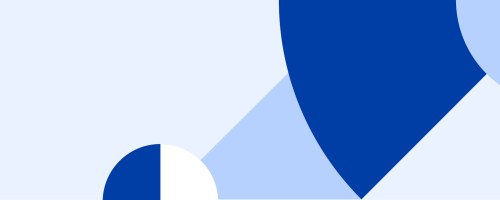 Sustainable building
Update the portfolio to include changes that affect sustainable buildings, uses and health
Hold 100% green assets
Covivio is committed to certifying all its operating and/or built assets according to recognised standards (such as HQE, BREEAM or LEED).
Advancement rate
Develop and refurbish 100% of green assets
Since 2015, Covivio has undertaken to certify its assets under development or renovation according to the highest standards.
Scope
Commercial portfolio
Advancement rate
Reduce the energy consumption of the portfolio
Since 2010, Covivio has set itself targets for reducing the energy consumption of buildings. To maintain this progress, the Group is targeting a 25% reduction across all its assets by 2030 compared with 2019.
Advancement rate
Commit to the low-carbon transition
In 2021, Covivio set even more ambitious targets with a new carbon trajectory, now aligned with a 1.5°C scenario (Scopes 1 and 2) and well-below 2°C scenario (Scope 3). The Group is aiming to reduce its carbon intensity by 40% (all activities, including developments) by 2030 compared with 2010.
Advancement rate
Societal
Build a smarter, more inclusive and sustainable city
Turn each site into a biodiversity driver
Having mapped biodiversity impacts since 2017, Covivio is now committed to defining more granular biodiversity metrics, particularly for its development projects. The Group has set new goals as part of its commitment to Act4Nature.
Advancement rate
Holding assets accessible by public transport
Our goal is for 100% of our buildings to be less than 10 minutes' walk from a form of public transport. For its offices, Covivio is also aiming for 100% of assets to be less than 5 minutes' walk from a train station.
Advancement rate
Social
Develop, diversify and retain human capital
Develop talent
Covivio is committed to developing its talent and aims to train at least 50% of its employees each year.
Advancement rate
Measure the well-being of employees
Launched in France in 2016, Covivio is committed to conducting a Europe-wide engagement survey every two years.
Advancement rate
Governance
Guarantee ethical practices
Disseminate and share ethics best practices with all employees
Covivio is committed to training all its employees on the principles of its code of ethics, which is binding on all staff.
Advancement rate
Conduct effective governance
Target 45% independent directors and 40% female Board members.
Advancement rate