Sustainable building
Eco-construction, a priority for Covivio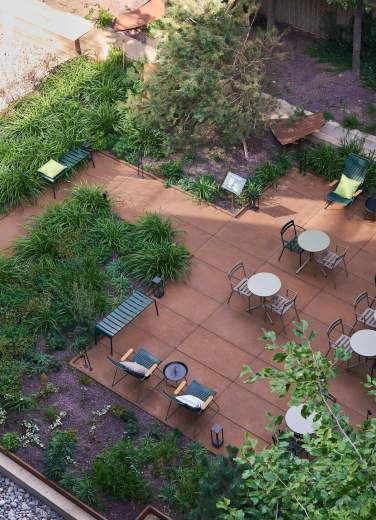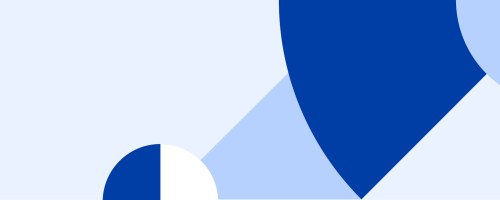 Toward 100% certified buildings
Since 2015, Covivio has set itself ambitious targets for the certification (HQE, BREEAM, LEED) of its portfolio. Following its Purpose's expression, the targets have been reinforced: 100% of Covivio's portfolio will have to be certified by 2025.

On every site, Covivio is optimising energy performance and reducing CO2 emissions by using a strong investments and works policy and increasing the awareness of the various agents in the real estate value chain: development, management, and renovation.

With its eco-construction approach, Covivio is co-building a more resilient, more inclusive city by working to combat climate change and urban sprawl, favouring the circular economy, and placing people at the centre of every project.
A global and sustainable vision of the building
ANALYSE
the CSR performance of the building in order to buy a building that is performing well or has the potential to be upgraded
BUILD OR RENOVATE
buildings to the best possible standards and to optimise their CSR performance
MONITOR
the CSR performance of buildings in operation and certify assets
OPTIMIZE
the control of operating costs, rental value and experience value of the building in order to improve its CSR performance
PROMOTE
CSR performance with customers and potential buyers
Environmental certification rate of the Group's portfolios
(Share of buildings certified for their construction and/or operation, in Group share value to mid-2023)
France offices (vs 71,1% in 2016)
Italy offices (vs 54% in 2016)
Hotels in Europe (vs 27% in 2016)
German residential (thanks to HQE Exploitation on the whole portfolio)
Germany offices (new portfolio)
Tertiary development pipeline aiming for a level of certification above Excellent / Gold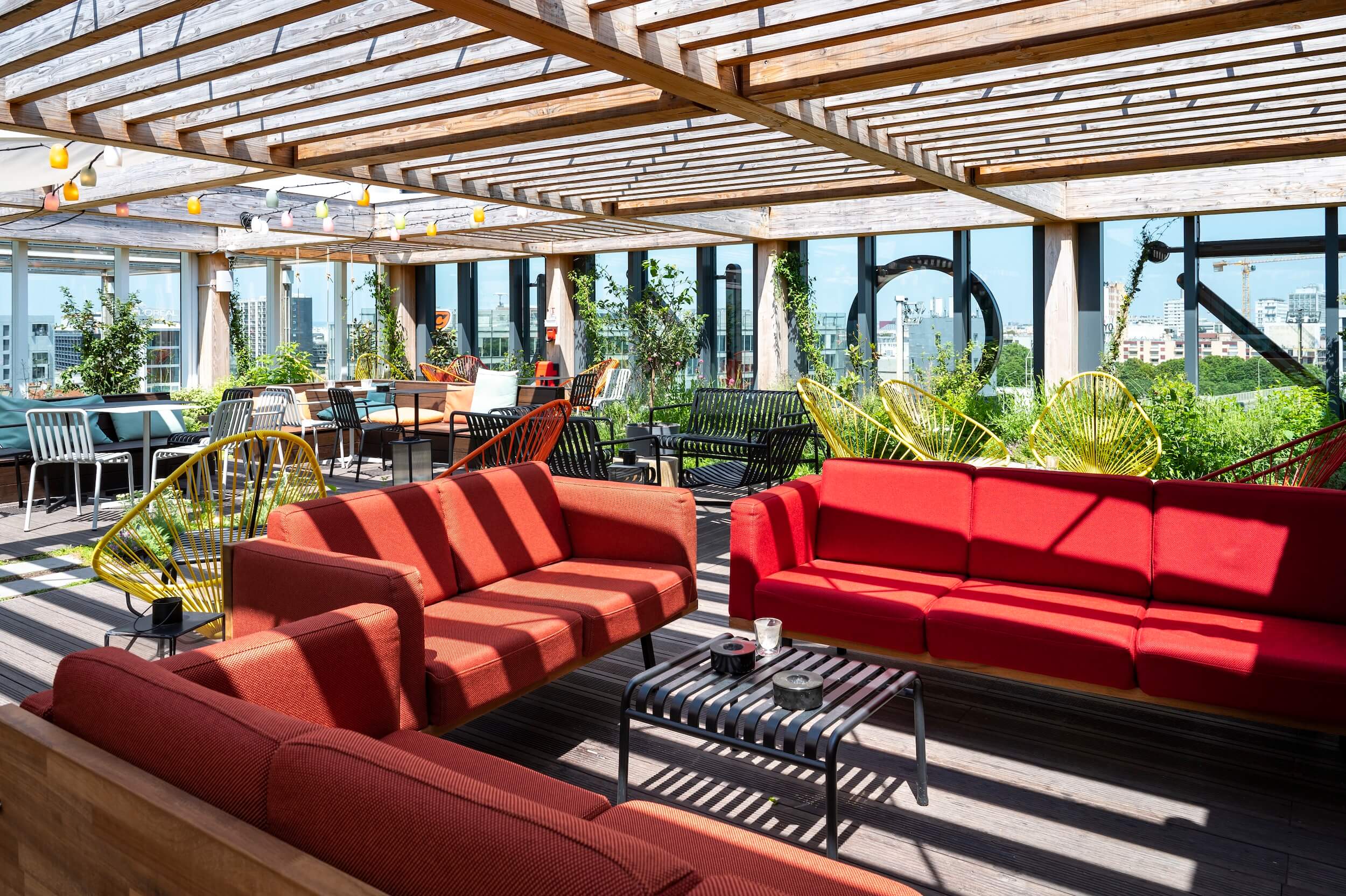 An ambitious strategy to fight climate change
Carbon trajectory: Covivio commits to -40% reduction
In 2017-2018, Covivio verified that its 2030 European carbon trajectory was compatible with that of the Paris Agreement of December 2015. Created with the French Scientific and Technical Centre for the Construction Industry (CSTB), and based on a firm scientific footing, this trajectory involves Covivio's different products in Europe (offices, hotels, residential) and was approved by the SBT (Science-Based Targets) initiative in 2018. In 2021, Covivio has decided to raise its carbon ambitions to align itself with a 1.5°C trajectory and aim for a "Net Zero Carbon" (Scopes 1 and 2) and Well-below 2°C (Scope 3 including construction / renovation).
2030 trajectory of average carbon weight per m² (construction + restructuring + operation)
(Summary of Covivio's various activities in Europe, in carbon intensity kgCO2e/m2/year)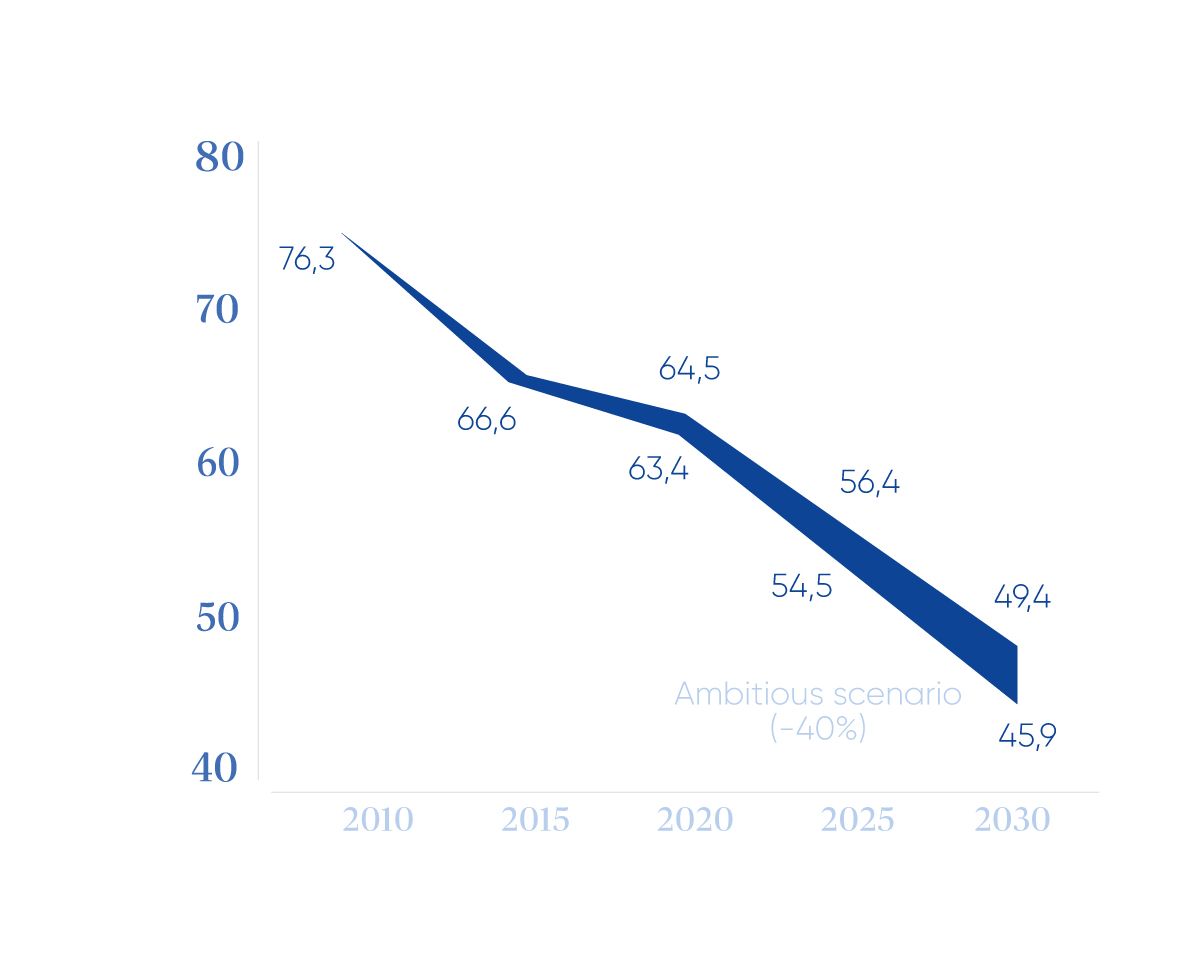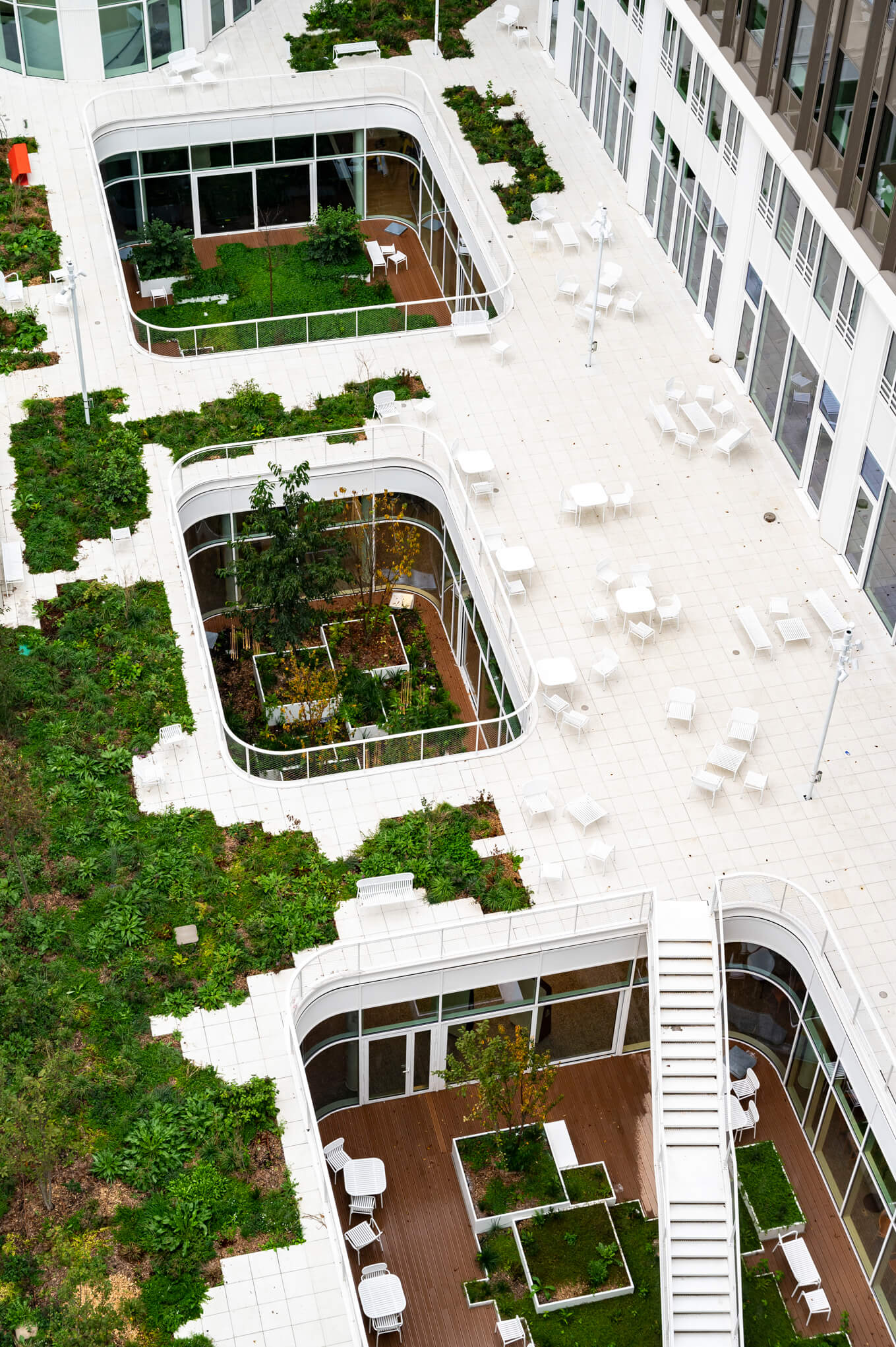 Discover
2023 Climate report
Discover Covivio's strategy and actions to combat global warming
The Science Based Target initiative validates Covivio's greenhouse gas reduction targets, in line with a 1.5°C scenario
Covivio is thus committed to reducing its greenhouse gas emissions by 63% in absolute value by 2030 compared to 2015 on its direct activities (Scopes 1 and 2), in line with a 1.5°C trajectory. The Group is also committed to reducing its indirect emissions related to the consumption of all the buildings in its portfolio held in Europe as well as the construction and renovation of assets (Scope 3) by 37.5%, compatible with a Well-below 2°C trajectory (between 1.5 and 2°C).

These objectives thus lead to a targeted reduction of -40% between 2010 and 2030 in intensity per square meter held by Covivio in Europe.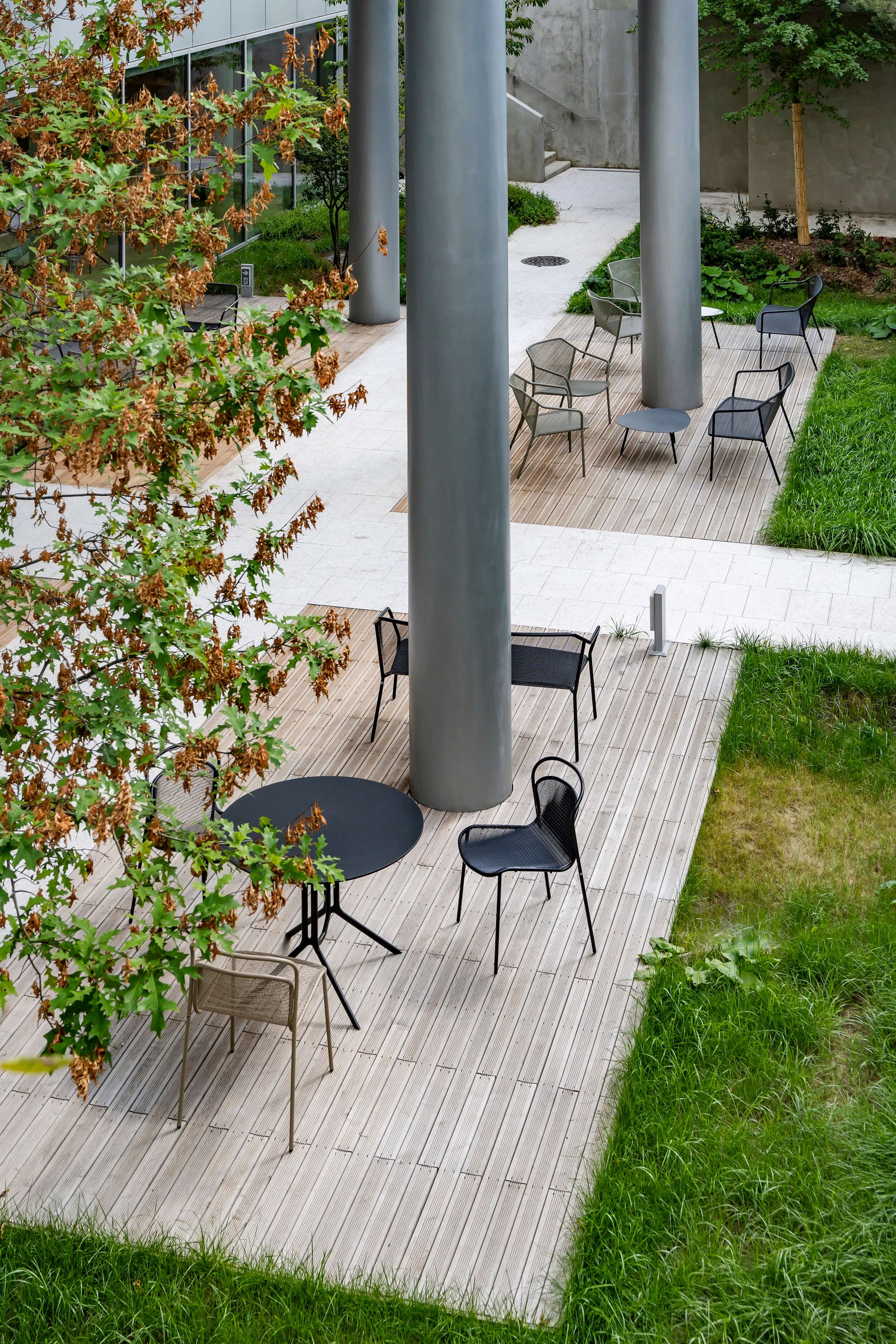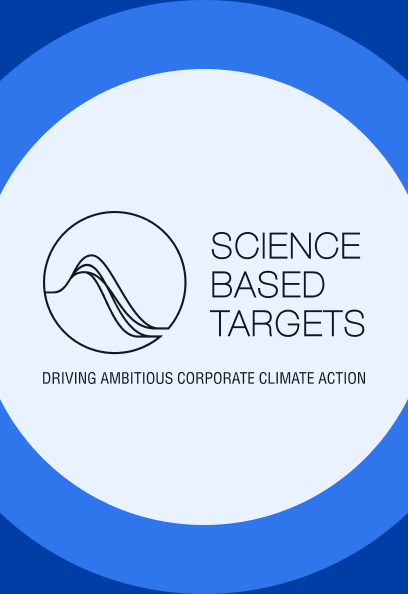 BIM as a performance lever
Covivio is also a pioneer in Building Information Modelling (BIM). In addition to the improvement in the operational management of properties, this tool promotes the circular economy by organizing the traceability of materials so they may be reused. 100% of its new construction operations in progress are designed under BIM.
Levers to achieve our objectives
Focus on renovation and fight against urban sprawl
More than 50% of our new operations are regeneration projects
Willingness to move towards net zero artificialization to preserve areas of biodiversity
Circular economy, sustainable materials and installation of high-performance equipment
Commit to low-carbon construction on a European scale
Drafting of LCA Europe specifications (Life Cycle Analysis) to standardize calculation methods
BBCA label or equivalent on at least 75% of new developments in France and 50% in Germany and Italy
Reliable measurement of the carbon footprint of operations
Acquire new tools
2 tools developed in 2020 with CSTB to accompany the implementation of the carbon trajectory:

Construction/renovation part: to estimate the sensitivities to the impacts of the choice of materials and construction techniques on the carbon footprint of an operation.
Operation part: to calculate financial and carbon impact of the energy efficiency actions carried out on the portfolio
Promote the use of renewable energies
Installation of equipment on development projects
By 2030, 100% renewable electricity supply for our directly managed assets (at the end of 2020)
Make our tenants aware of this possibility for private areas
Mobilize all our stakeholders to make the climate transition a success
Responsible Purchase policy rolled out from 2011
Strong partnership strategy with tenants (sustainable development committees, green annexes, etc.)
Governance bodies involved: creation of a CSR Committee in 2021
Activating the right CSR financial levers
European green taxonomy
Green bond and green debt
Stream Building – Paris 17th
At the heart of the future centralities of Greater Paris, Stream Building offers 16,200 m² of mixed-use spaces combining innovation and environmental excellence. Benefiting from high levels of certification (HQE Exceptional, BREEAM Excellent and BBCA, E+C-, effinergie+ labels), the project has an architecture mixing concrete and wood with large green spaces and photovoltaic panels.
Focus on wood construction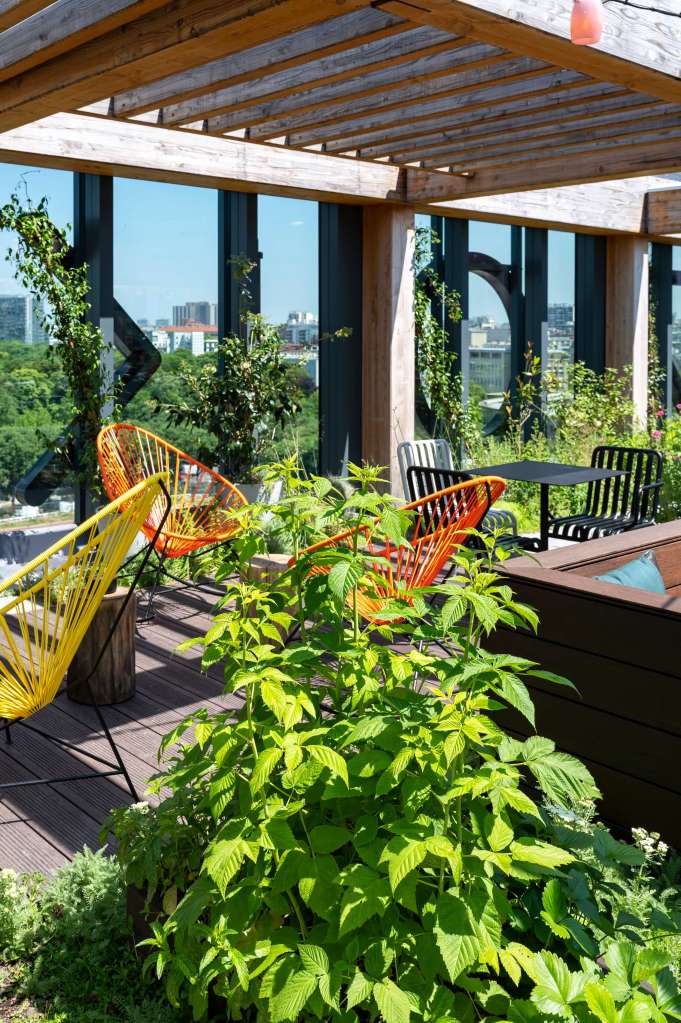 2,000 m3 of wood used allowing the storage of 1,400 teqCO2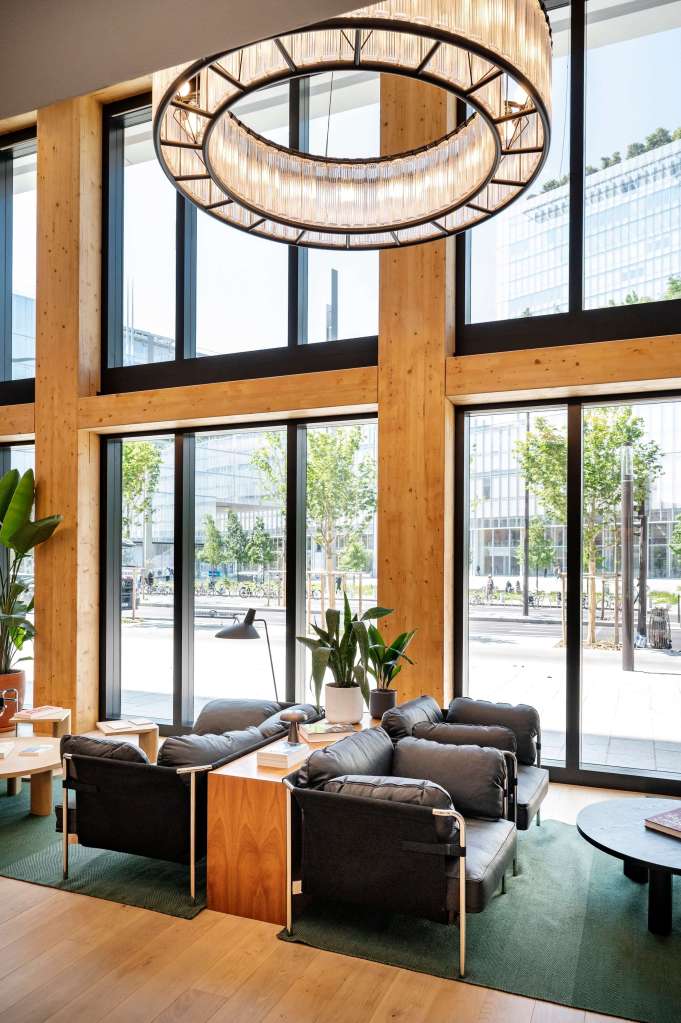 Reduced energy cost over its entire lifespan compared to other construction materials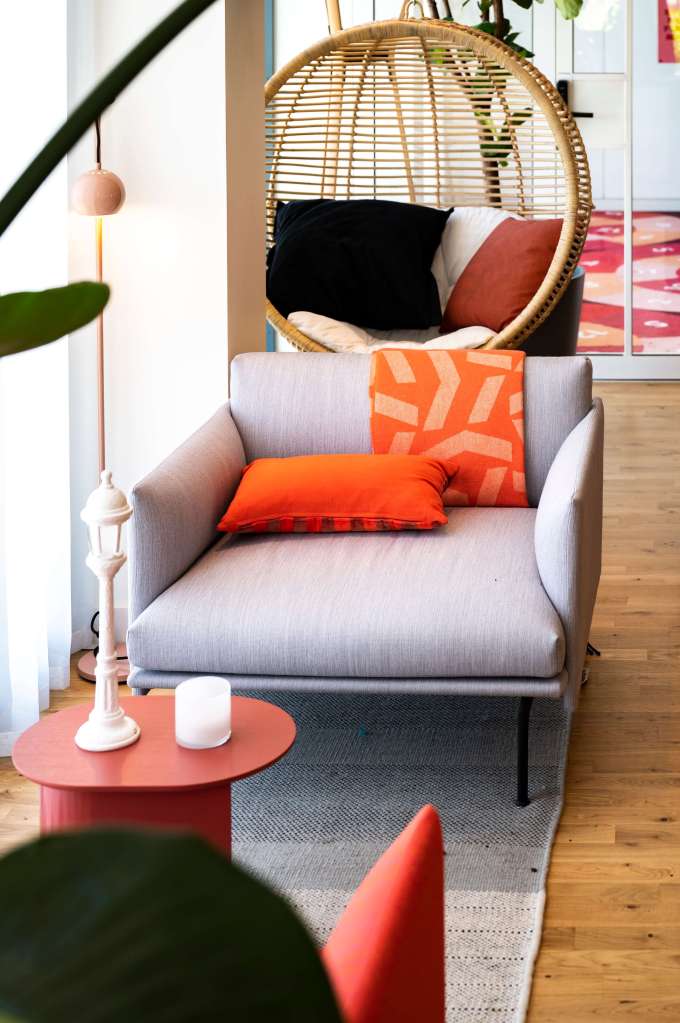 Participation in local economic development: 120% increase of the working hours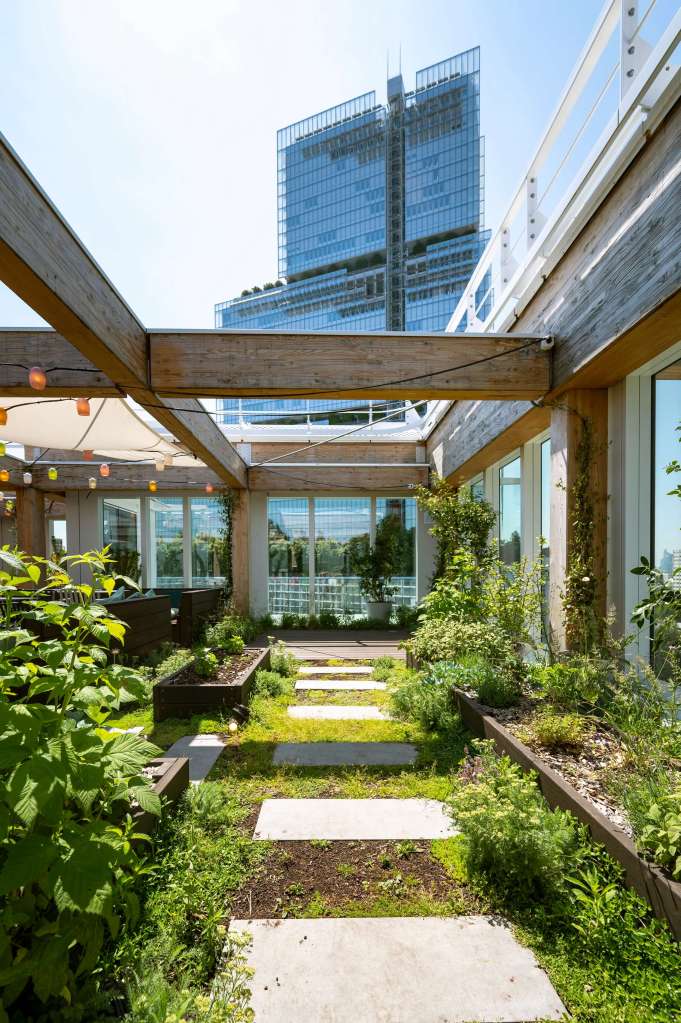 Easier and lighter assembly thanks to prefabrication in the workshop: one stage assembled in 10 working days
Read more