CSR commitments
Concrete csr policy for stronger impact
CSR PUBLICATIONS
Covivio structures its CSR policy around 4 axes
Covivio's CSR policy permeates all of its activities, throughout Europe. It is designed to be measurable and concrete, and is structured around 4 axes.
Sustainable building
The eco-construction of ever more virtuous and efficient buildings, capable of meeting the climate challenge
Sustainable & inclusive city
Building a more sustainable and inclusive city, in partnership with local stakeholders
Committed & responsible social policy
Innovating to enrich the skills of employees
Transparent & ethical
Guaranteeing a transparent and ethical governance framework, ensuring best practices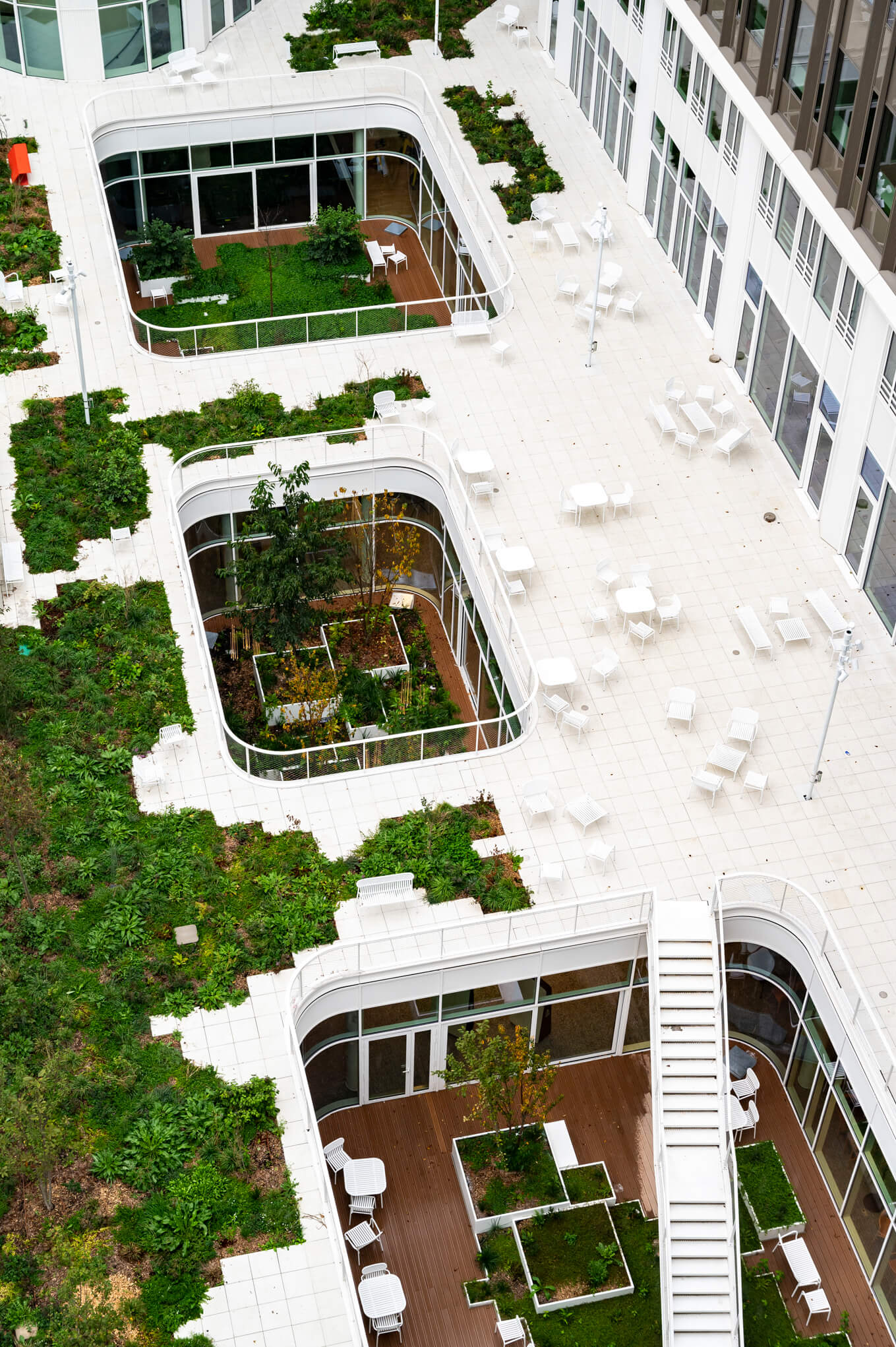 Discover
2023 Climate report
Discover the strategy and actions implemented by Covivio to fight against
global warming
Carbon trajectory: Covivio commits to a -40% reduction of his its emissions of greenhouse gases
Faced with ever more crucial environmental and climate issues, Covivio has established a carbon trajectory that aims to make the group a benchmark in low-carbon real estate.

In 2021 and ahead of its objectives, Covivio has raised its ambitions in this area to align itself with a 1.5°C trajectory and aim for a "Net Zero Carbon" contribution (Scopes 1 and 2) and Well-below 2°C (Scope 3 including construction/renovation).
Measured CSR actions
To deploy its CSR policy, Covivio has developed a multi-year action plan based on an analysis of its impacts and risks. This approach, which refers in particular to the UN's Sustainable Development Goals, is regularly praised by the rating agencies.

of certified assets in Europe
reduction in greenhouse gas emissions per m² by 2030 compared to 2010 (all activities)
of assets located at less than 5 mn from public transportation
jobs supported in Europe by the Group's activities