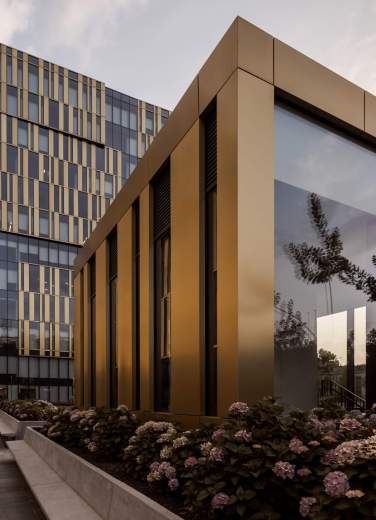 Vibrant urban hub
The Sign is located in the south-west of Milan in an area well served by public transport. The IULM and NABA university campuses make it a lively area rich in cultural opportunities, while the extensive green spaces enhance the quality of life on the site.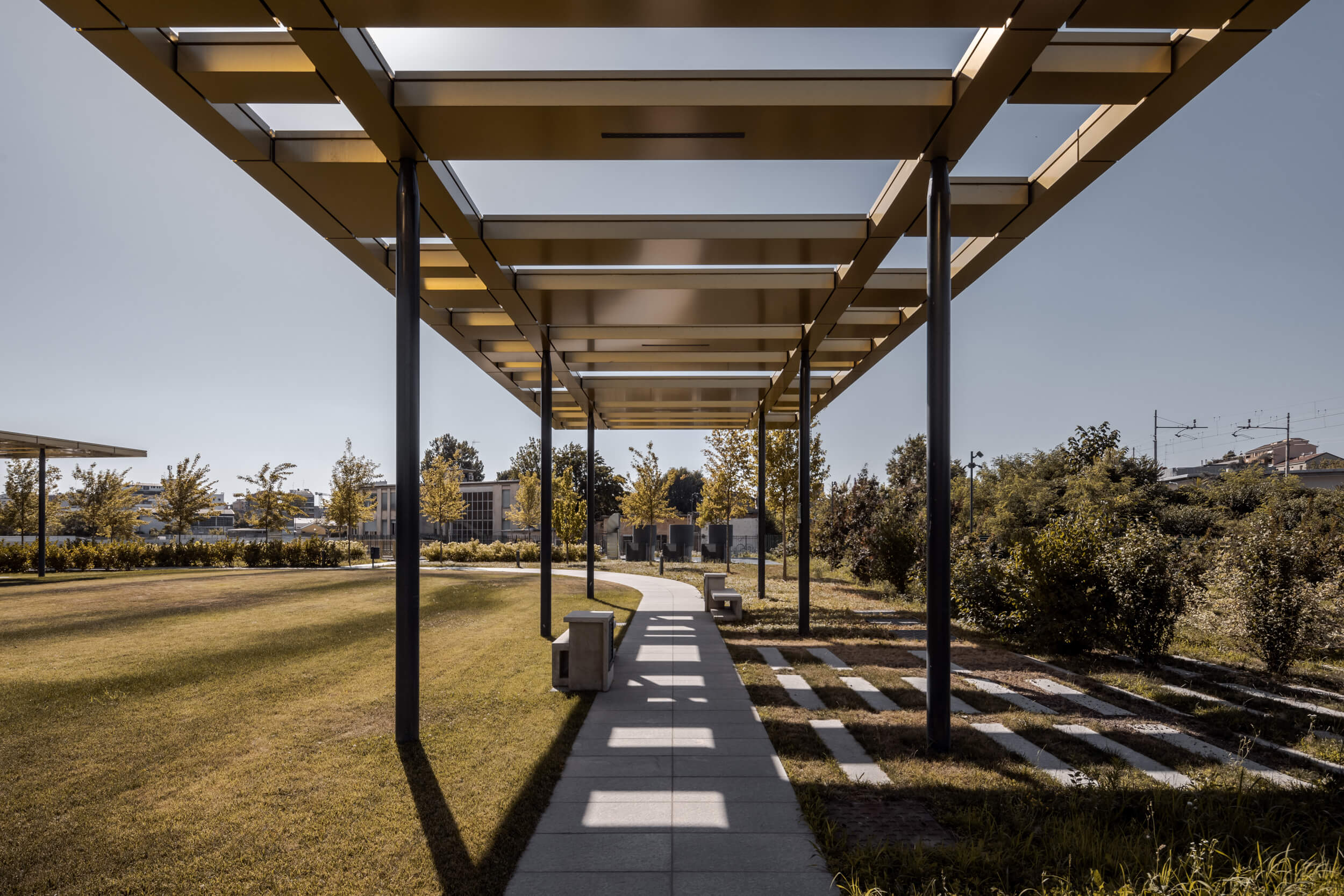 A common thread : The Sign
The salient feature of the project created by Progetto CMR – Massimo Roj Architects is "The Sign", a common thread that visually unites the buildings and public spaces. It starts with the stream of pedestrians emerging from Romolo underground station. It then traverses the buildings and square and creates a pathway of materials and light on the pavement.

On the façades, "The Sign" takes the form of a luminous glass curtain wall that extends between the interruptions of the metallic "skin". This common thread is a unifying feature of the project, reconnecting it to its environment and making it clearly identifiable.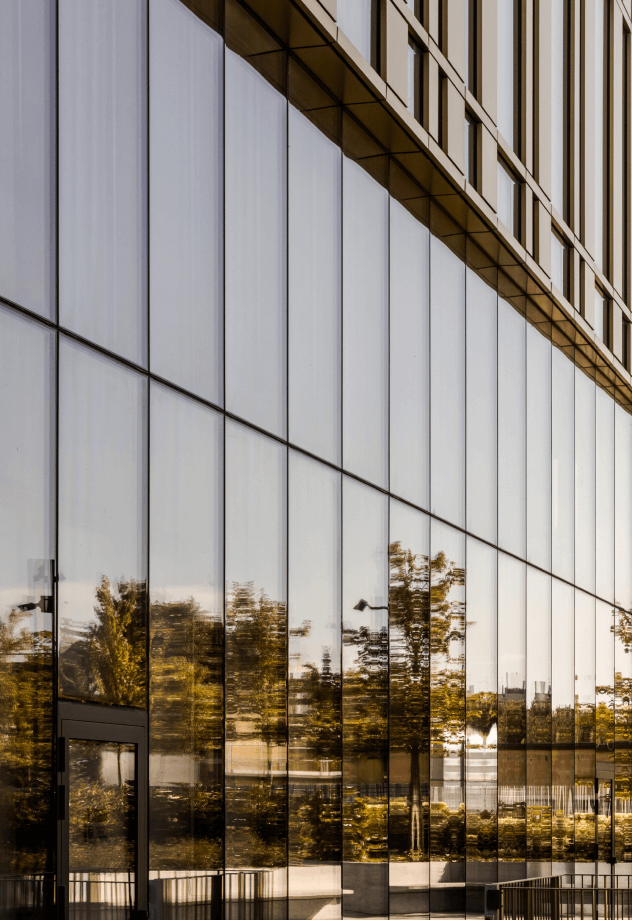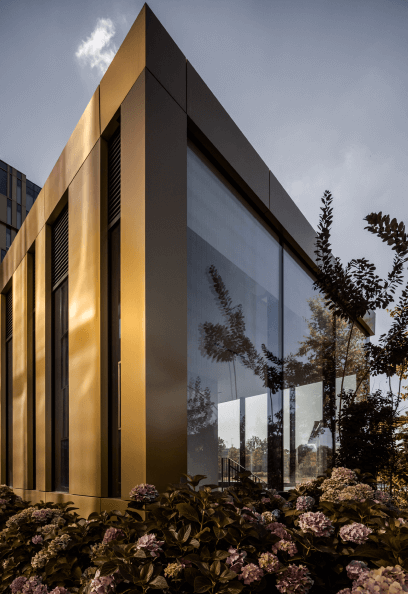 In the name of change
The Sign is an urban regeneration project that transformed the site of the 1950s Vedani foundry into a business district serving corporate needs and urban development. Today, The Sign comprises three office buildings housing the headquarters of multinationals Aon and NTT DATA, a public square named after Italian writer Fernanda Pivano, green spaces open to the public and a wide range of shops. Following construction of the L'Oréal Italia headquarters scheduled to be delivered in 2024, the district will span 40,000 m².
We were looking for a welcoming, inspiring and motivating setting. Our choice was confirmed by the enthusiasm with which our employees welcomed the move. Our new premises match our needs perfectly in terms of use and comfort. They also meet the most stringent criteria in terms of environmental performance, sustainability, flexibility and technological innovation, which will become the norm in all NTT DATA offices.

PAOLO MarinellI
Senior Vice President, Head of Business Support & Chief Financial Officer, NTT DATA
Certifications
LEED Platinum
Near Zero Energy Buildings (NZEB) class "A"
BiodiverCity
The Sign in 3 words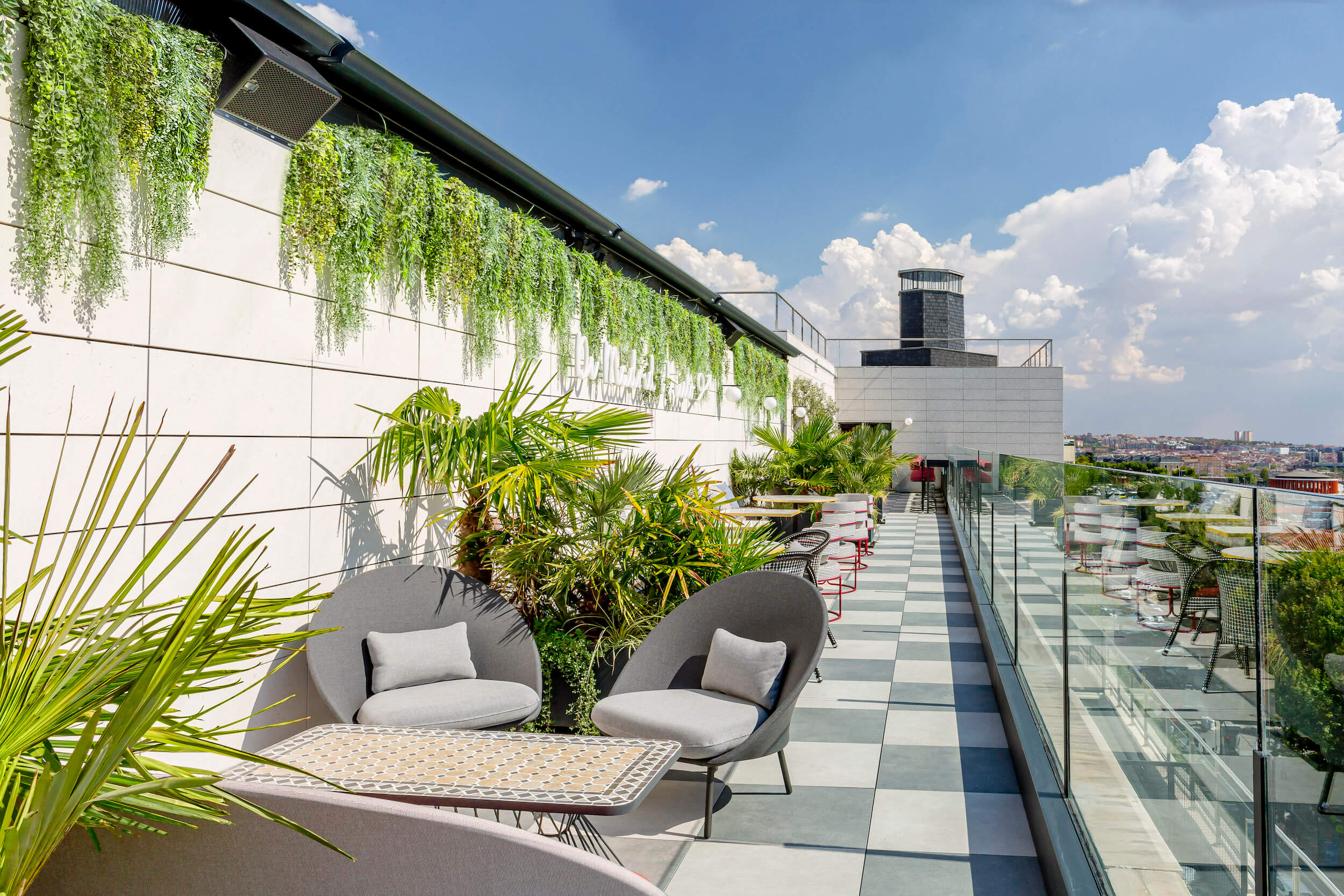 Want to know more?
Like to talk to our teams? Looking for support with your project?
Discover our other office projects