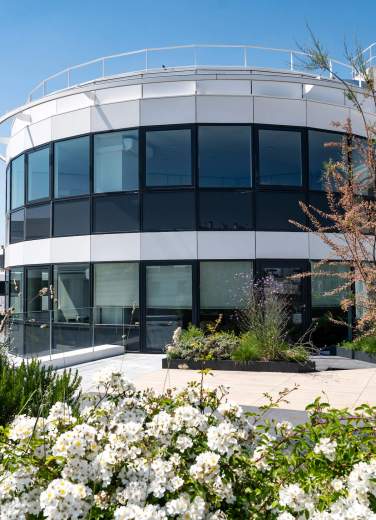 New work philosophy
In recent years, companies have been moving forward in a more uncertain environment that entails changes to their role in society. To meet the basic needs of our clients, we have designed Maslö, an experience inspired by Maslow's pyramid to allow each employee to thrive and find fulfilment.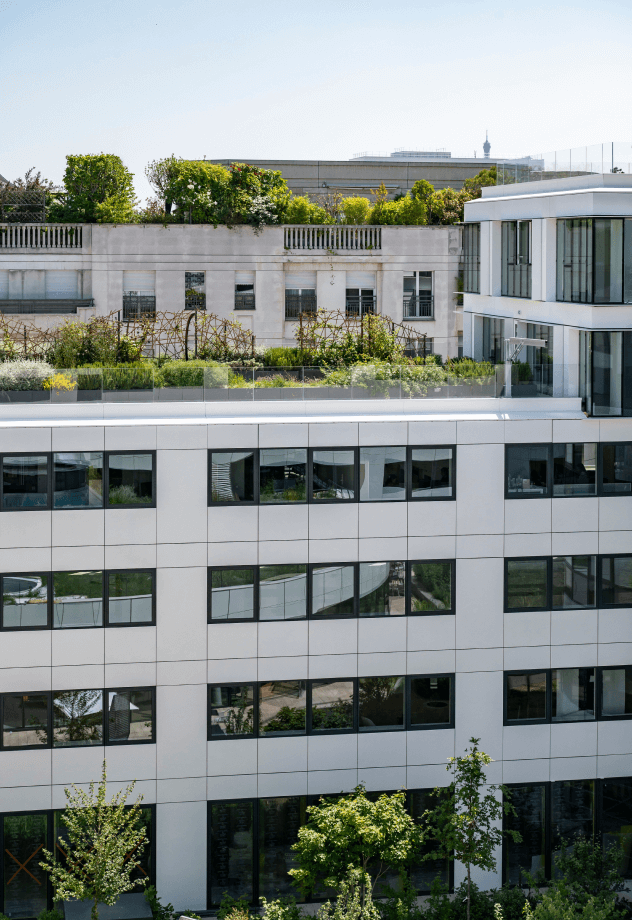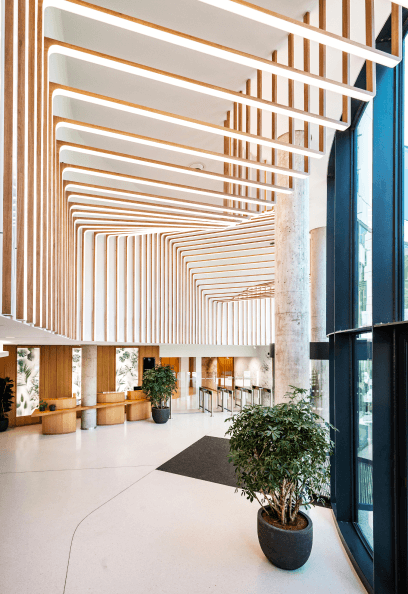 Hotel-style design
The architectural design by DGM Architectes & Associés exudes timelessness and openness through the numerous glass surfaces that let in sunlight and connect occupants to the city. A veritable green cocoon, Maslö is an oasis of greenery centred on a landscaped island surrounded by easily accessed green terraces. The interior layout designed by architect and hotelier Jean Philippe Nuel aims to create a warm, practical, high-end living area using natural materials and all-embracing shapes.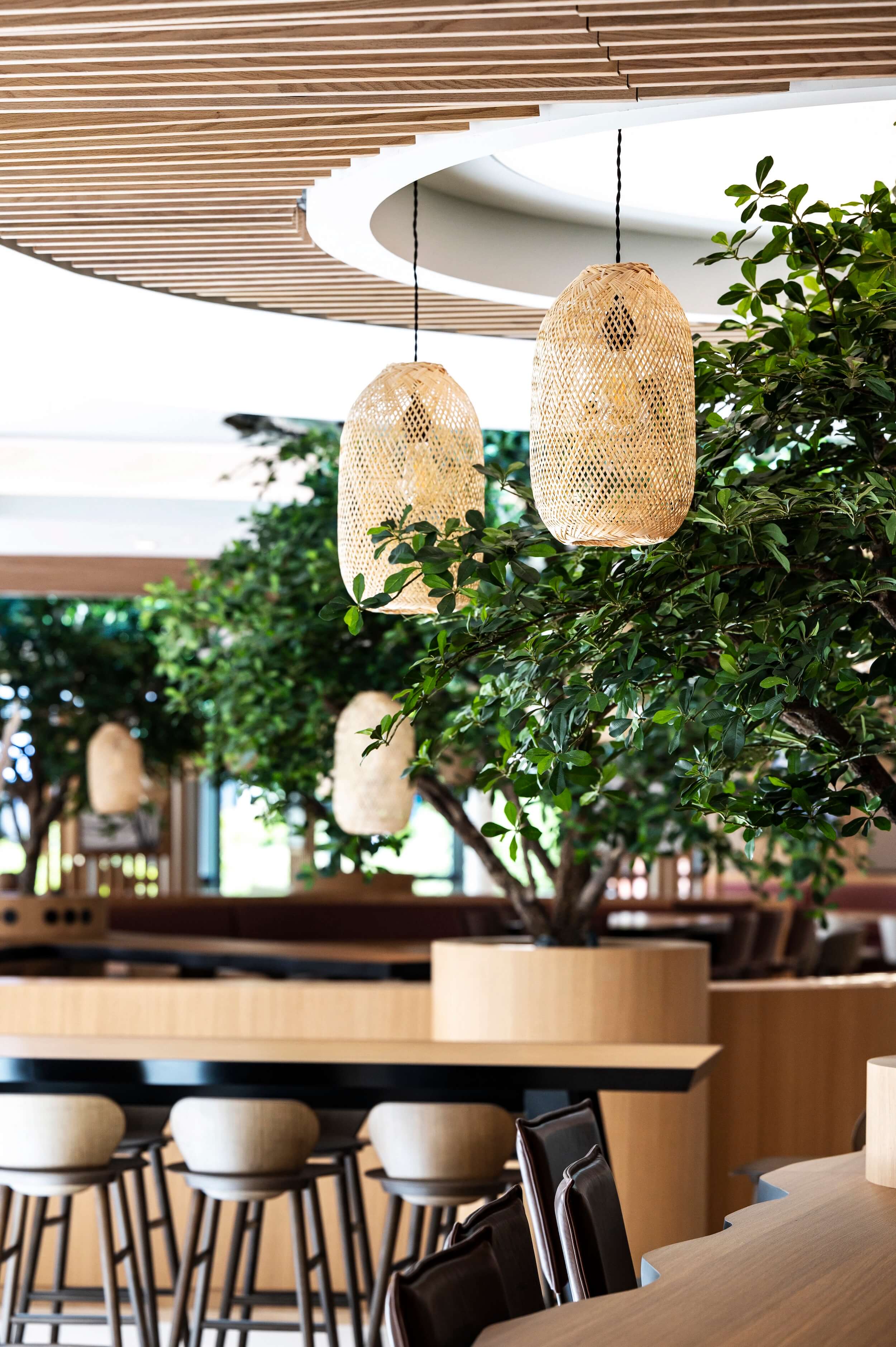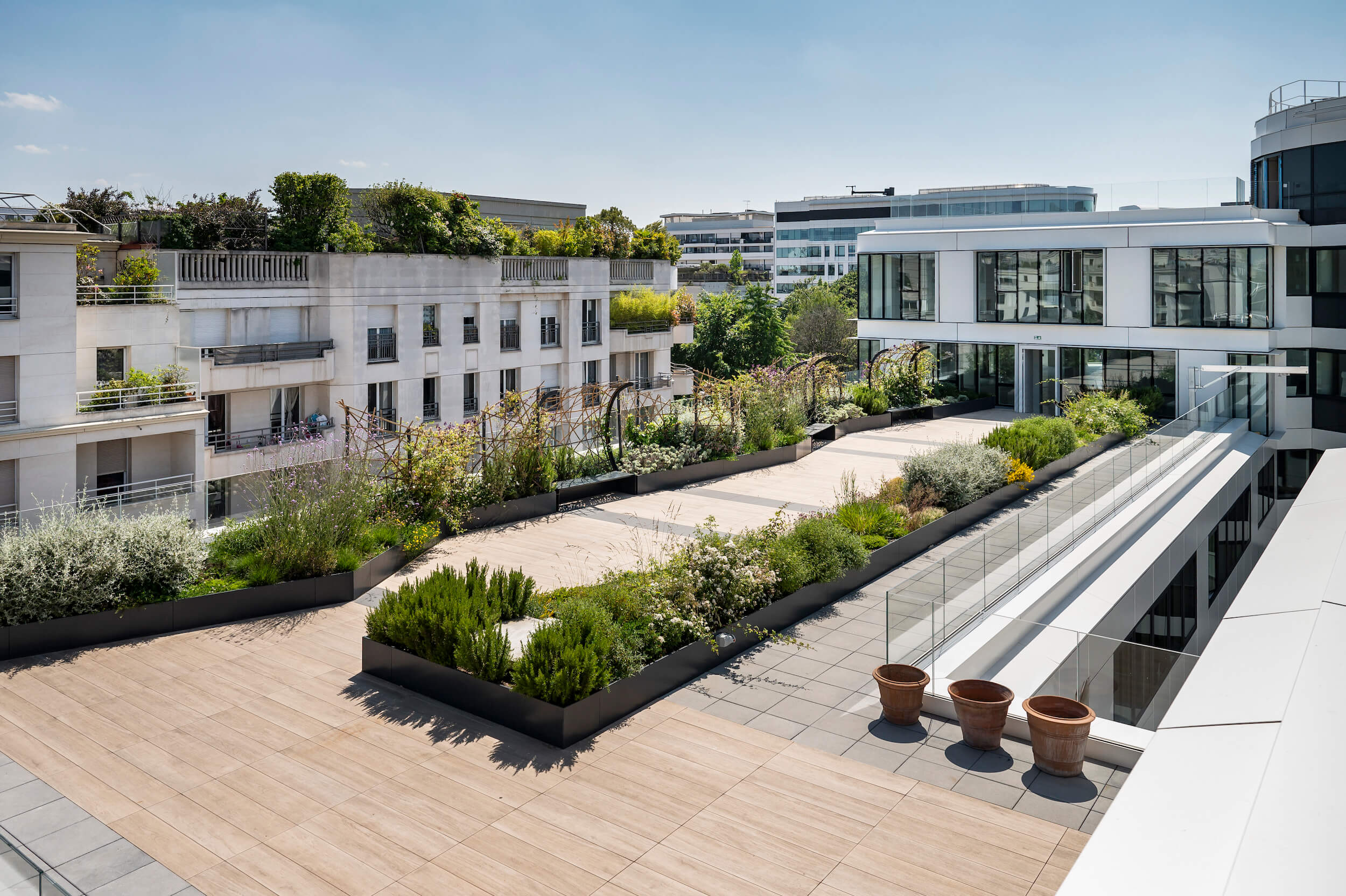 A perfect balance between urban and green spaces
Maslö promises a pleasant working environment close to the Seine and the Île de la Jatte. The building offers a true community experience with all the convenience and comfort that entails: cast off stress and fatigue, recharge your batteries, work out, interact with others, eat healthy: everything is simple and easy in this hub of revitalising energy.
Certifications
French HQE Sustainable Building 2016 Efficient
BREEAM Very Good
R2S
Supporting artistic creation
As a signatory of the "1 building, 1 piece of art" Charter, Covivio supports artistic creation with a view to making it accessible to as many people as possible. As such, a work by Alex Bloch entitled "Helio Structure" is on display in the interior courtyard. Drawing inspiration from Japanese art, this perforated geometric sculpture plays with transparency and acts like a sundial with its shifting shadows.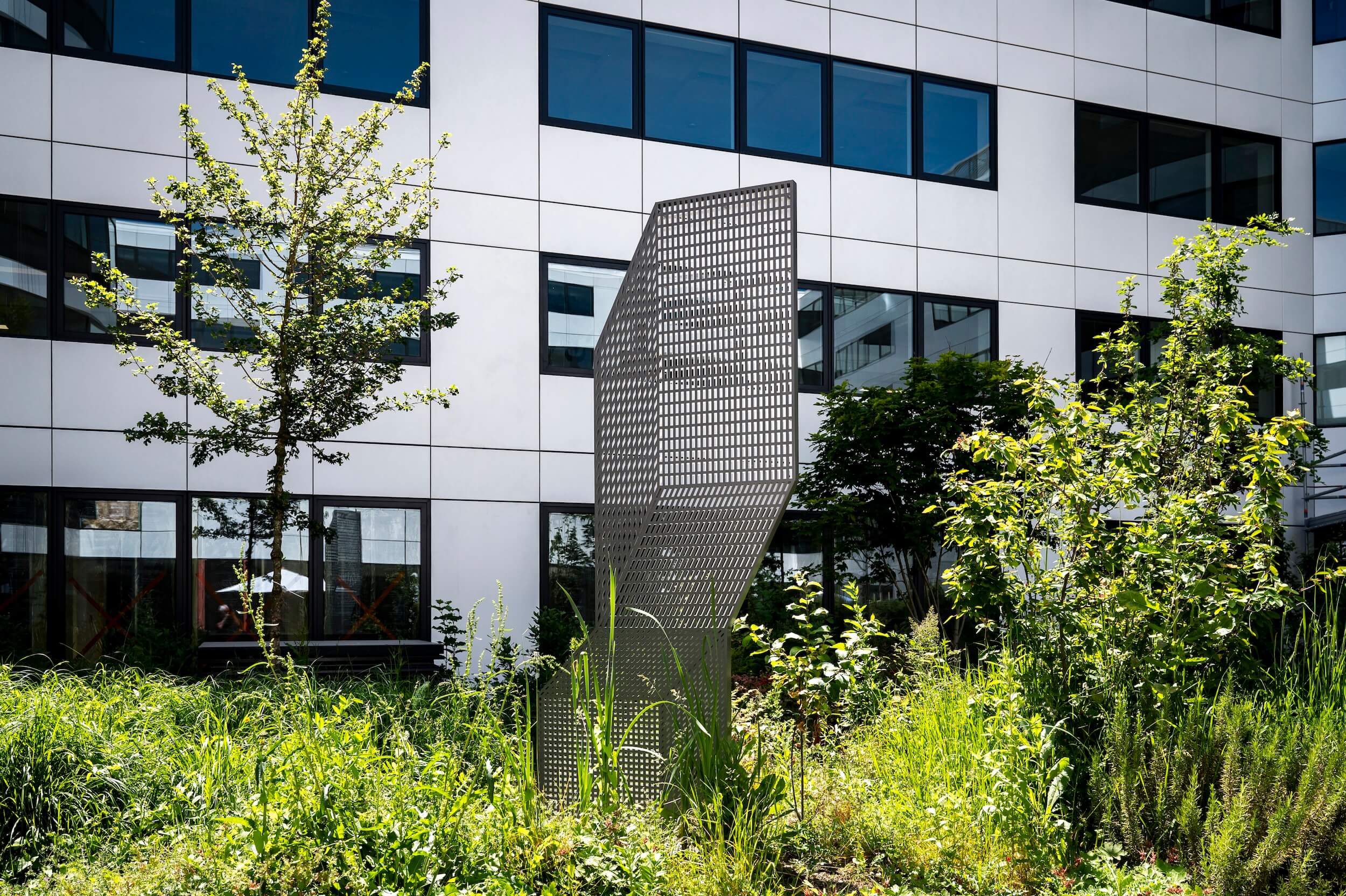 Maslö in 3 words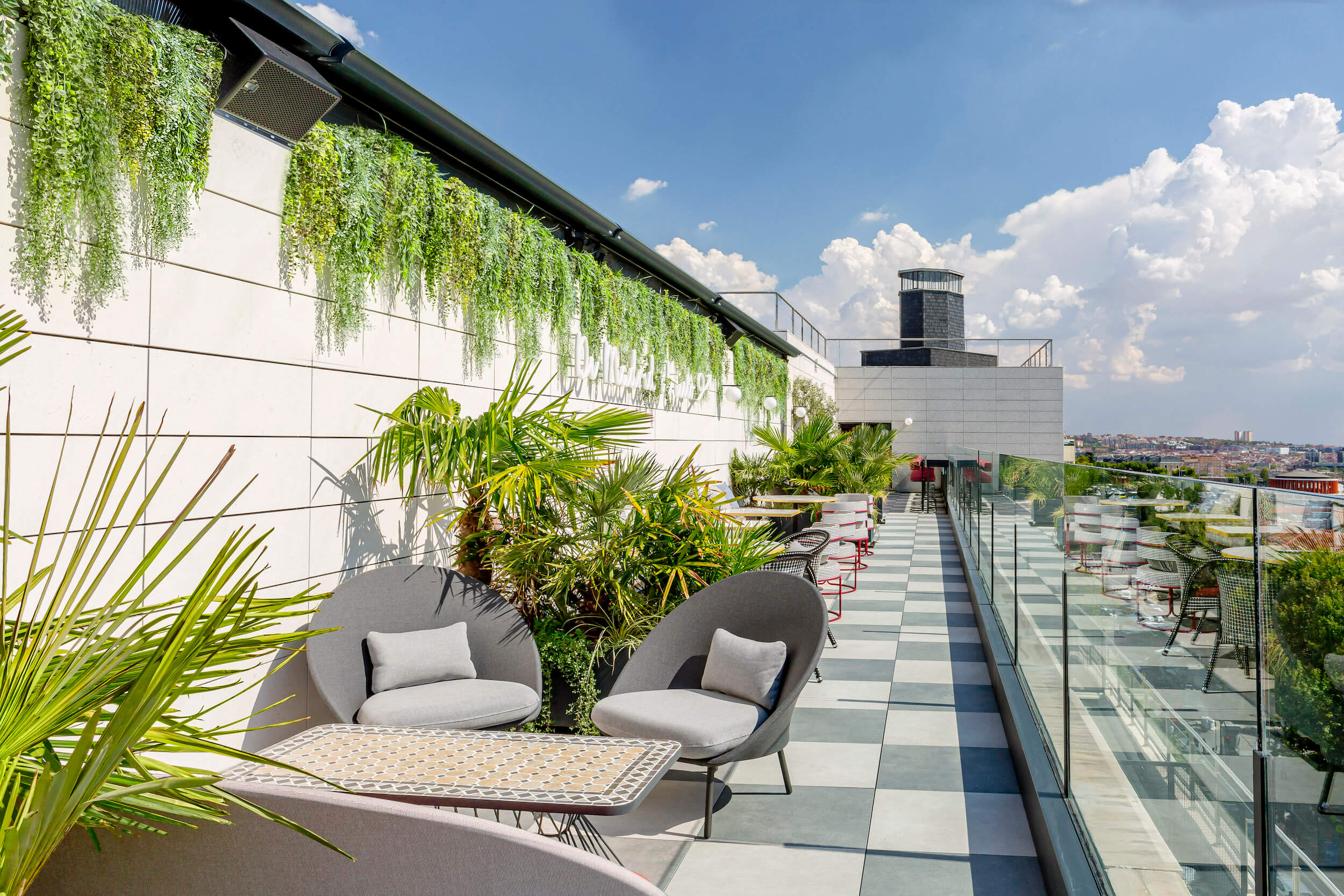 Want to know more?
Like to talk to our teams? Looking for support with your project?
Discover our other office projects