Tell us about the "1 building, 1 piece of art" Charter.
Clara Descours: The "1 building, 1 piece of art" Charter is an initiative created by the Ministry of Culture to encourage private operators to commission artworks and promote the French art scene.It has been highly successful and Covivio has been committed to it right from the outset. The number of signatories has grown from 13 to 40, with a total of over 600 works installed in 400 developments. The programme ensures diversity of artistic expression – from murals and digital works to sculpture and street art – as well as geographical diversity, with 50% of the works installed in Greater Paris and 50% in other regions of France. At Covivio, we have installed 16 works in France, nearly 3 every year, and we are committed to supporting emerging artists, putting down regional roots and offering a diversified range of works.

Marielle Seegmuller: Since its creation, the "1 building, 1 work" Charter has become the second-biggest public artistic support initiative after the "1% artistique" programme. The programme has been widely developed and structured, as illustrated by the launch of the "1 building, 1 work Club", which provides members with legal and artistic support.
Why did Covivio sign up to the programme?
Clara Descours: What appealed to us was the highly attractive nature of the approach, which makes it possible to combine architecture and art – two vectors of emotion. It is also a way to share art, not only with the occupants of our buildings, but also with local residents, thereby opening our buildings up to the city.

Marielle Seegmuller: The programme's approach also perfectly illustrates our vision of living real estate and resonates with our Purpose, "Build sustainable relationships and well-being".
How are you implementing the Charter at Covivio?
Once the Charter was signed, we had to think about how the process could be defined and implemented. That meant thinking in a lot of areas, from the choice of buildings (office, residential or hotel) and artists to budget management, legal framework, impact on the life of the building, integration of partners and co-investors, customer support, and so on.

Marielle Seegmuller
Operations Director, Covivio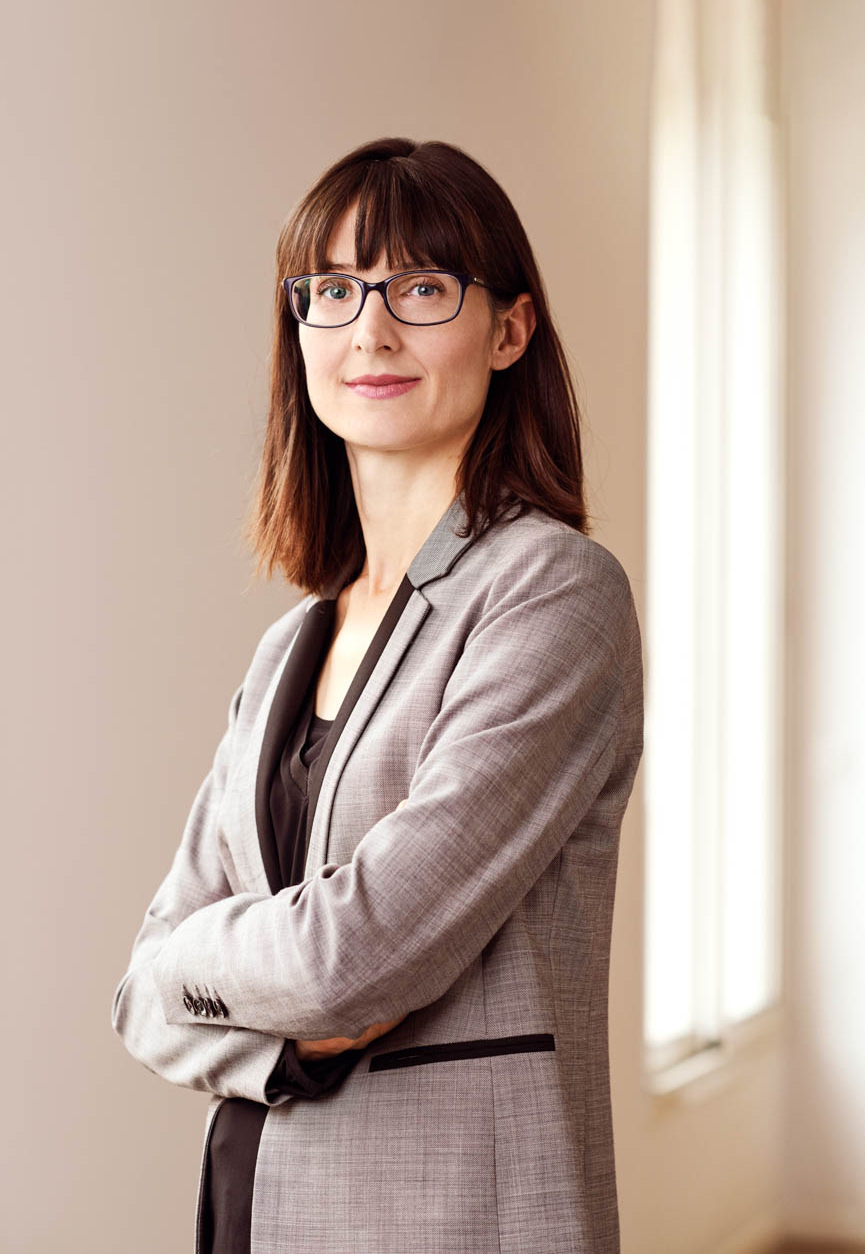 Marielle Seegmuller: For the choice of buildings, we systematically seek to integrate a work of art into our new office developments. Examples include So Pop, Maslö and Stream Building. Their large size and concepts made them obvious choices for the installation of artworks. We have also sought to include our existin buildings in the process, notably our Wellio co-working spaces, the CB 21 Tower in La Défense and two Covivio hotels, one operated by Meininger and the other by Motel One.
Our choice goes to projects whose place in the surrounding city allows users and local residents alike to enjoy the artwork. Our aim is to provide access to art to as many people as possible.
Clara Descours: Once the buildings are identified, the next step is to select the works. For that, we join forces with curators and art consultants to scout and pre-select artists, who then have 20 minutes to pitch their work to our internal selection committee, which comprises all the profiles involved in the (re)development of the building concerned, from operations management to marketing, design and user experience , and development. The organisation of the internal committees and the involvement of employees are both truly unique, making the choice of works a genuine shared project within the company. This cross-cutting approach also serves to ensure that the work we select is what I term "achievable", meaning that it can be integrated into the building and the chosen space. Lastly, as the selection committee for the work is linked to each building, its composition varies: this makes for real diversity in the choices made.
How has this approach spread throughout the Group?
Clara Descours: While the "1 building, 1 piece of art" Charter is a French initiative, we began extending it to Italy and Germany in 2019 and artworks now feature in several of our office and residential buildings there. Curators help our local teams identify and select artists. The works then go through selection committees, where the approach is again collective and specific to each site.

Marielle Seegmuller: In Italy, two works have been installed in office buildings, including Wellio Dante. In 2022, Covivio supported miart – Milan's international modern and contemporary art fair – and selected an artist shown in the "Emergent" section to create an artwork known as "Altra Natura", which now adorns Building D of Symbiosis.
Art is now also part of our various residential projects in Germany. In Dinslaken, a graffiti wall was created by young local people with the help of artist Ralph Wiese; in Leipzig, a mural in memory of comic artist Ralph Niese was painted on the façade of our residential building at Angerstraße 55. In June 2022, in collaboration with Lebenshilfe Oberhausen, a non-profit that helps persons with disabilities, Covivio completed an art project for an inclusive residential building in Oberhausen: 21 artworks have been installed there.
You have been involved in this programme for five years now: how do you see the future?
Clara Descours: Indeed, five years down the track, with numerous works installed in Europe and a well-tested selection process, we are giving thought to several ways to develop our commitment to the Charter.
Our first has been L'Atelier, Covivio's future European headquarters. We called on the Île-de-France Regional Directorate of Cultural Affairs (DRAC) to make the project a truly local one, through help scouting for artists followed by support for the artists selected.
We are also looking into using new supports for artworks, such as construction site fences and building façades, along the lines of our achievements with Alexanderplatz Berlin and Stream Building in Paris.

Marielle Seegmuller: We also want to strengthen our ties with schools. We have already called on the Manufacture des Gobelins for our Gobelins building and a young graduate of ENSAD for our CB21 Tower in La Défense. This way we aim to give young artists a platform to express themselves.
Our commitment to the "1 building, 1 piece of art" Charter has also given us the determination to devote even more space to art in our buildings. It has been a real accelerator, encouraging us to spread art and give life to artistic cycles within our new and existing buildings.

Clara Descours: We also plan to continue bringing to life the works displayed in our various buildings. We are working on various public mediation initiatives aimed both at the occupants of our buildings and at local residents, with a view to making art more accessible. We are also thinking about integrating these works into urban itineraries, as a means of further opening our buildings out on to the city and making them destinations in their own right.