What are the main challenges facing residential projects today?
First and foremost, the "habitable" quality of the homes. Covivio designs homes in line with new lifestyles and work patterns, and systematically incorporates outdoor spaces. They must also be adapted to the different needs of students, young parents, families and senior citizens. Another challenge is environmental protection. We respond to this by taking great care with insulation, choosing environmentally-friendly energy sources and providing generous planted areas. This concern is reflected in the design, with homes that are twice – or even three times – orientated, through-plan and naturally ventilated, to maximise summer comfort. This also has an impact on construction: we give preference to bio-sourced materials that comply with the most stringent air quality standards. Another imperative is densification to meet our targets of zero net land artificialisation, which we combine with residents' need for privacy.
What are the design stages for the new projects?
Before designing homes, we think in terms of "living spaces", with the aim of creating positive interactions between buildings, shared spaces and residents.

Ornella De Martino
Covivio's Operational Director for Residential Products in France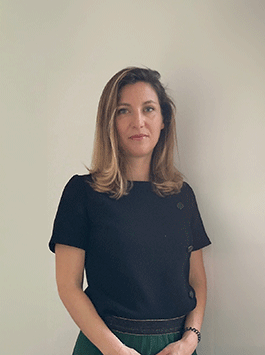 So, on a block scale, we integrate "extra rooms", for example a DIY workshop, a urban B&B to welcome family and friends, or a communal room to bring neighbours or friends together for a festive event. We can also sometimes add facilities to our living spaces, such as a nursery. At the building level, we are planning shared planted areas, vegetable gardens and greenhouses, as well as more convivial areas such as bowling greens and children's play areas. In the stairwells, we are also working on communal areas for bicycles, pushchairs and storage. As for the homes themselves, which are the heart of our developments, they are designed to offer a wide range of options, with the most personalised solutions possible. From studios to six-bedrooms, simplexes to triplexes, balconies, rooftops and terraces, there is a wide range of types to suit all needs and budgets.
Covivio is unique in its ability to convert offices into housing. What's so special about these projects?
In France, we regularly convert commercial buildings into housing. These operations contribute to the frugality that guides our activity.
But never to the detriment of quality, because, like our other programmes, they meet our requirements in terms of habitability, comfort and well-kept outdoor spaces.