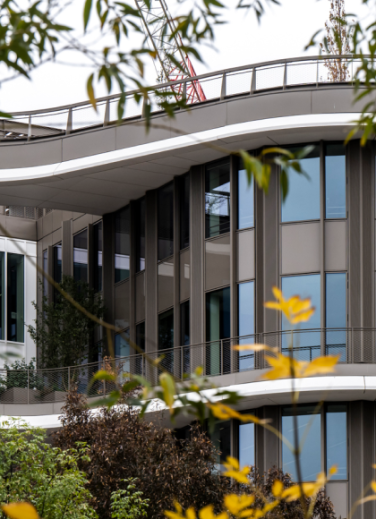 Design thinking
Covivio has set up design thinking workshops to deepen its understanding of the paradigm shift affecting the office and adapt its buildings accordingly. These workshops act as a think tank involving all parties concerned, including client-side managers and employees, sociologists, anthropologists and even occupational psychologists. So Pop is the first building designed by Covivio on the basis of these design thinking workshops.
So Pop, a scalable building
So Pop is Covivio's first post-Covid building. It was an opportunity for the Group to mark the transition between "before" and "after", designed in keeping with society's desire for change by providing a truly evolving and adaptable professional environment conducive to collective endeavour.
A museum atmosphere where you never tire
Designed as a museum by Covivio in collaboration with Cocorico, the spacious wall surfaces in the lobby and the interior gallery host an array of inspiring and surprising exhibitions. The signage and scenography were created specifically for So Pop and inspired by this world.
Sensor-controlled scalable floor space
To further enhance its flexible office offering, Covivio capitalises on the data generated by over 1,000 smart sensors scattered throughout the building. As such, during the months following the signing of the lease, new tenants can expand or shrink their floor space and adapt the layout as required. The building's services and private areas can therefore evolve based on data, requirements and habits. A groundbreaking solution to meet companies' need for flexibility.
Fully movable modular seating
The Tribu modular seating system, specially designed for So Pop, can be adjusted, removed and put back easily to make workspaces or informal areas. From pouffe to sofa, the Tribu can be adjusted in a second to any kind of seating posture.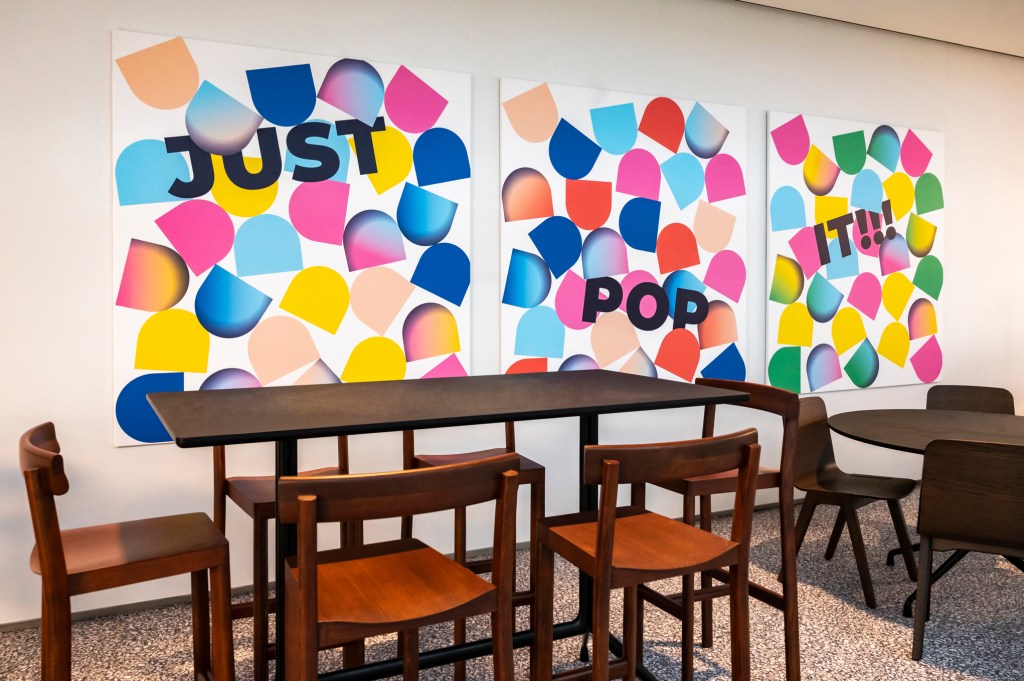 Multi-faceted catering offer
The So Pop catering offer is laid on in a setting full of colour and joy. Inspired by the famous markets of Paris such as Enfants Rouges, Montorgueil and Saint Denis, So Pop offers a multi-faceted à la carte catering solution, including self-service for those in a hurry and table service for business lunches and team gatherings.
So Pop's unique Korean Corner, run by the former chef for the Korean embassy, offers an authentic and immersive dining experience.
Building fully geared to services
So Pop offers a multitude of services to ensure a pleasant and easy daily life. Ground floor services include:
a concierge service/convenience store and personal shopper where occupants can do some of their daily shopping
a 400 m² fitness area offering wellness care, beauty treatments (hair salon, barbershop, manicurist, etc.) and cardio, Pilates and yoga classes
gyms fitted with state-of-the-art machines including 13 exercise bikes, making it the largest office building indoor cycling space in France.
An 80-seat conference room was specially created for the building's occupants.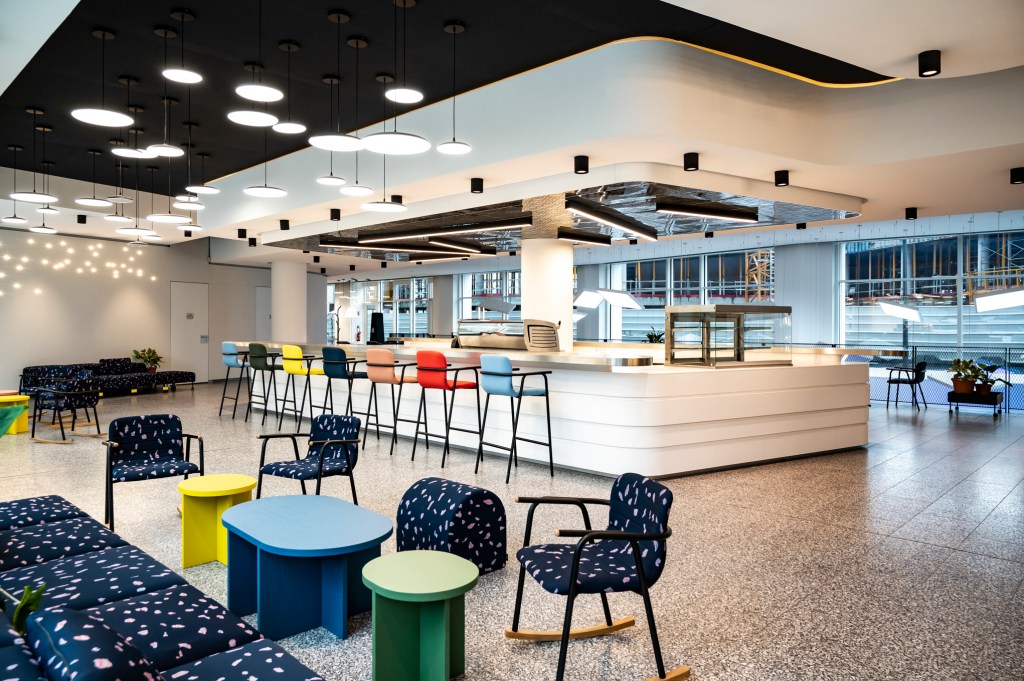 Certifications & awards
Certifications
French HQE Excellent
BREEAM Excellent
OsmoZ
R2S
E+C-
Awards
Grand Prix SIMI 2022 in the "new office building over 10,000 m²" category
Generous outdoor spaces
So Pop offers generous and varied outdoor spaces: 4,000 m² of gardens, patios, terraces and loggias, including an 800 m² rooftop boasting breathtaking views of Sacré Cœur and the surrounding city.
Conceived as living spaces, they are veritable extensions of the workspaces, service premises and relaxation areas. The terraces, spanning two storeys or open-topped at the corners, are particularly remarkable. Likewise, the three patios surrounding the central block provide a welcome source of natural light to the lower floor and encourage occupants to enjoy the outdoor atmosphere together.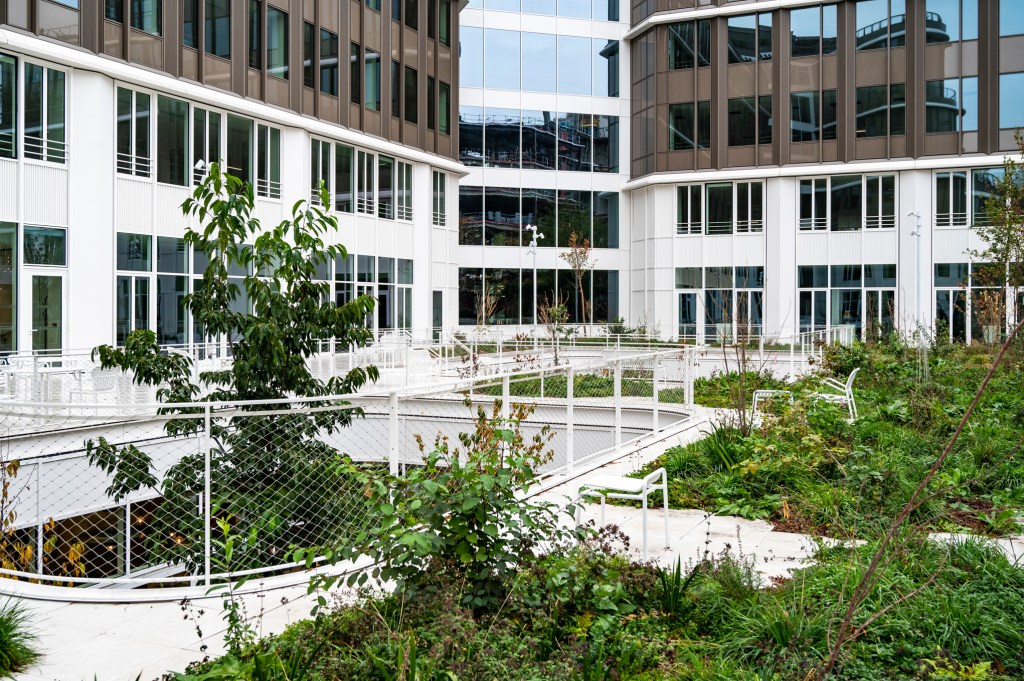 With its sensual curves, spectacular views of Montmartre, terraces and gardens designed at each level as an extension of the workspaces, opening windows, pervading natural light and magnificent shadows marking the passage of the seasons, So Pop is above all a generous living space.

LUDOVIC Lobjoy
architect, LBBA Architecture
Supporting artistic creation
As a signatory of the "1 building, 1 piece of art" Charter, Covivio supports artistic creation with a view to making it accessible to as many people as possible. As such, Caroline Derveaux, a French mural artist based in Saint-Ouen, has put her own colourful and imaginative stamp on the space by painting 6 m² murals visible to all from the building's monumental staircase.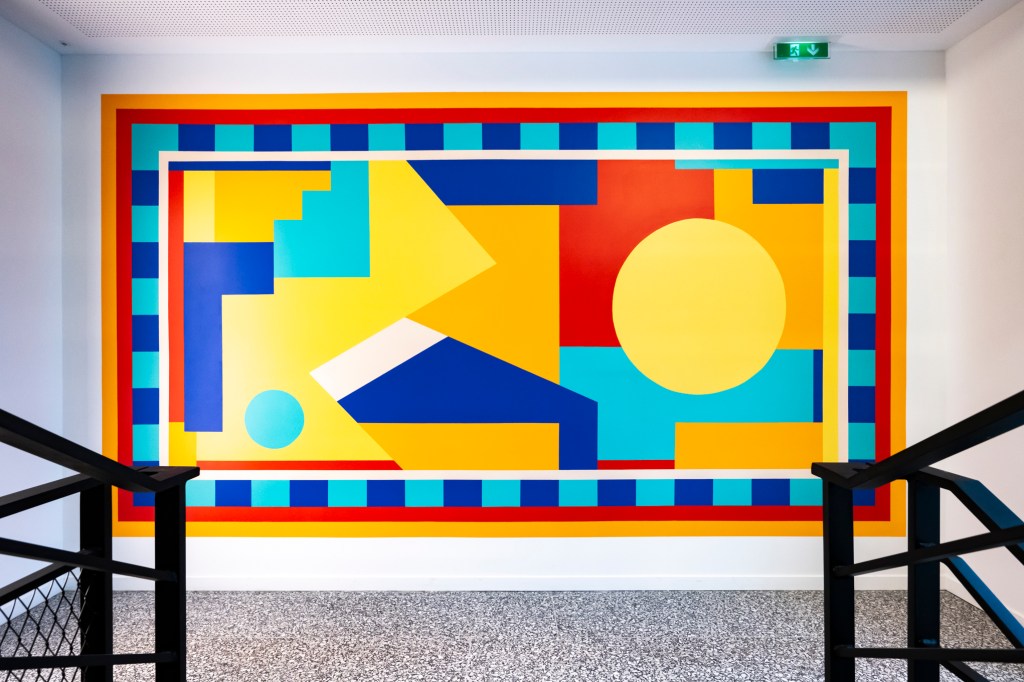 So Pop in 3 words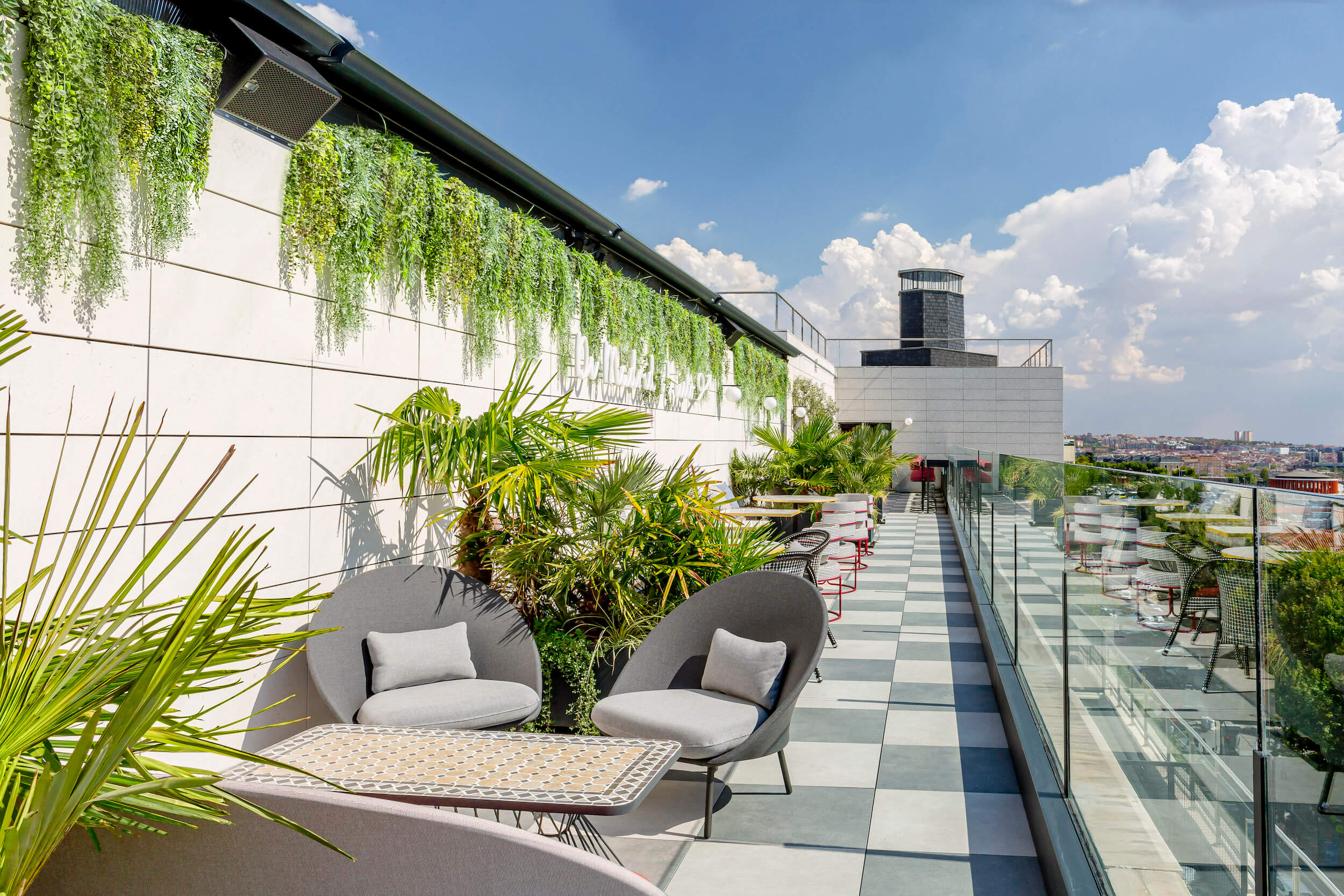 Want to know more?
Like to talk to our teams? Looking for support with your project?
Discover our other projects