2023 internal engagement survey: Covivio questions its employees in Europe
85%
employees satisfied with their job
79%
employees say they are willing to recommend Covivio as an employer
94%
employees optimistic about the company's future
For the third time, Covivio questioned its employees in Europe to measure their commitment and engagement through a survey carried out by Kantar TNS market research firm. The 2023 results confirm the Company's positive mindset and strong internal culture at European level, at a time when retaining talent is a critical aspect of the Group's HR policy.

Covivio launched this initiative in 2015 in France, before extending it to Germany and Italy, the other countries in which it operates, in 2019. The survey, which sheds light on Covivio's European employees' perception of the company and degree of satisfaction in terms of multiple aspects (team engagement, trust in management, quality of life at work, organisational efficiency, etc.), helps the group to understand its strengths as an employer and identify areas for improvement.
2023 survey: takeaways
Overall employee engagement is still above the Kantar benchmark[1], particularly in terms of trust in management and team engagement;
Trust in the company confirmed, despite a challenged economic environment;
Covivio, a company where it is good to work and thrive!
Focus on main European results
Continued team engagement and pride of belonging
85% of employees are satisfied with their job (+12 percentage points versus Kantar benchmark),
79% say they are willing to recommend Covivio to their friends and acquaintances (+5 pp[2]),
77% are proud to work for Covivio and willingly share this with their entourage (+5 pp),
80% consider the level of employee engagement in their team to be excellent (+6 pp).
Trust in group strategy and management
Good level of group-wide organisational efficiency
81% of employees say that decisions are taken quickly (+4 pp),
80% appreciate their speed of execution (+6 pp), while 74% consider that teams are organised in such a way as to make the work more efficient (+7 pp).
Assignments and quality of life at work valued (non-benchmarked theme)
93% say their work is interesting,
91% of employees are satisfied with their physical working conditions,
90% consider the work atmosphere to be good within their team, while 80% claim to have a positive work-life balance.
Covivio's CSR commitments: how do employees perceive them? (non-benchmarked theme)
For the first year, Covivio asked its employees about the group's commitment to CSR issues:
76% say the company has a positive impact on society and the environment,
89% consider that Covivio is committed to societal issues and 85% to environmental challenges.
The results of this latest survey vindicate the merits of our daily efforts at European level to establish the right conditions for team engagement: proximity, trust, challenges and empowerment. This feedback shows that the HR policy and corporate culture that Covivio is developing are in tune with team expectations and the challenges facing our business sector, whether we are talking about overall strategy or CSR policy. But the battle's never over, and we are focusing on areas of improvement to remain an attractive and stimulating company among the leaders in its industry.

Elsa Canetti
Covivio Chief Human Resources Officer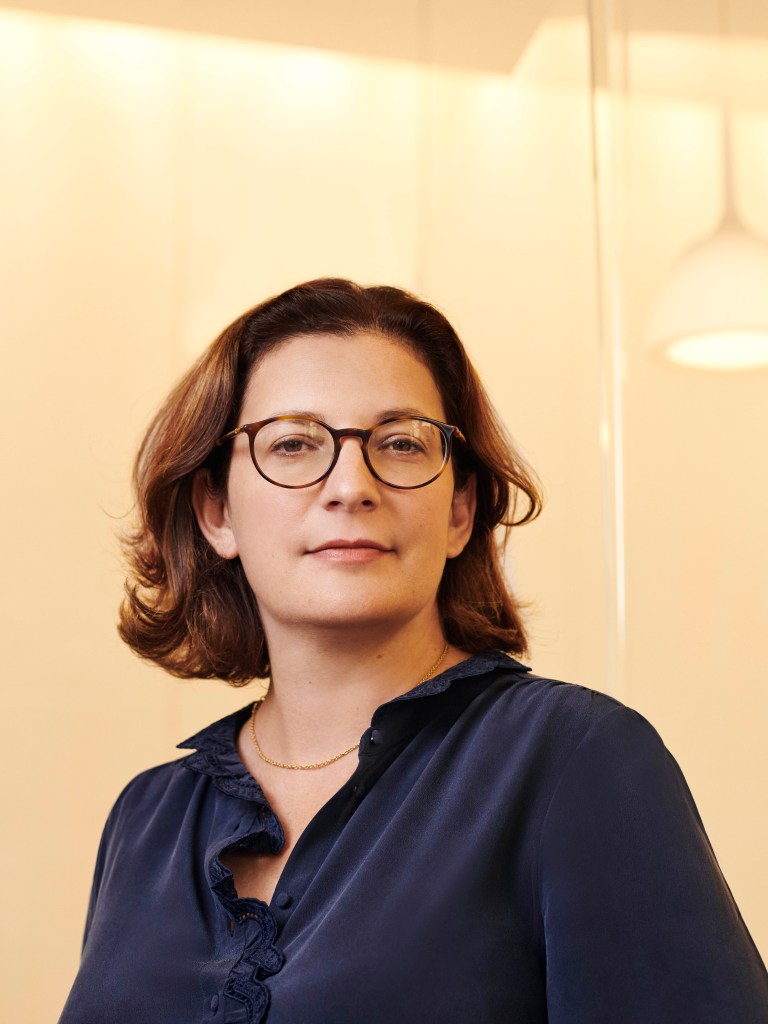 [1] Kantar methodology allows us to compare the individual results of companies involved in the process with a benchmark survey of private sector employees in each country.
[2] All percentage point differences are relative to the Kantar benchmark.