Successful letting of the "Anjou" office building in Paris 8th
Covivio pre-lets the entire operation more than 3 years before delivery
Covivio announces the signing of a rental agreement with a French company in the luxury industry, for the 9,336 m² "Anjou" office building located at 11-15 rue d'Anjou, Paris 8th arrondissement. This agreement reflects the attractiveness and assets of the project, which is fully pre-let more than three years before completion in 2025.
Covivio deploys its consulting expertise to design the best workspaces
Located on rue d'Anjou, in the heart of the French capital's Central Business District (CBD) enjoying excellent transport links (metro lines 1, 8, 12 and 14, buses and Velib bicycle stations), the building acquired by Covivio in 2006 was previously occupied by Orange and La Poste until the final quarter of 2021. Just vacated and with Covivio still working on its complete restructuring, Anjou has already attracted a prestigious company from the luxury industry which will take possession of the premises in spring 2025 on a surface area of 9,336 m². The two partners have signed a ten-year firm lease. CBRE and LPA-CGR law firm acted as advisers to Covivio regarding this agreement.

Covivio has appointed Studios Architecture to collaborate on the restructuring, which will begin in early 2023. In addition to the excellent location, Covivio's ability to design turnkey and tailor-made buildings, by integrating the client's specific needs in terms of services, uses and interior design from the design phase onwards, proved decisive for the future tenant.
A 1930s building reinvented to meet today's needs
Characterised by its "industrial" architecture, Anjou is spread over 5 superstructure levels (a basement level and a mezzanine), and will eventually offer office space ranging from 1,000 to 1,530 m² and high ceilings (3.30 m on average on the standard floors). The building will offer occupants a range of high-quality services including a "work café" on the ground floor, a 99-seat multi-purpose room with two adjoining foyers, a fitness area and a restaurant on the top floor. Another factor that has contributed to the successful letting of Anjou is its extensive outdoor spaces totalling over 1,100 m² and including two accessible, landscaped terraces and a 700+ m² rooftop offering a breath-taking view of Paris.
In line with Covivio's CSR objectives and to guarantee occupants top-level comfort, connectivity and performance, Anjou is targeting HQE Bâtiment Durable "Excellent", BREEAM "Excellent", R2S and BBCA Rénovation.
A further illustration of Covivio's expertise in transforming the French capital's architectural heritage
As the owner of a portfolio of 29 Parisian office buildings totalling 340,000 m² and representing 50% of the Group's office portfolio in France , Covivio is pursuing its dynamic transformation policy. These typical 1920s and 1930s buildings have several advantages: their location in busy and attractive districts that are popular for both living and working, their architecture with its atypical charm that lends the premises a unique character, and their potential in terms of use, particularly the high ceilings and possibility of installing rooftop, gardens and terraces.
Covivio's latest projects include the restructuring of the Wellio Gobelins site and the Jean Goujon building, which is currently being redeveloped and is scheduled for completion in mid-2022.

Half of this portfolio has already been renovated or is currently undergoing redevelopment. The other half has great potential and, in the medium term, is a real playground for imagining the workspaces of tomorrow.
This letting success confirms not only the quality of this building, but also the relevance of our consulting approach, which is based on our ability to listen to and support our customers from the design stage through to day-to-day management of the spaces we create. Each new project is an opportunity for us to put our expertise to work to offer high quality spaces and services, with the ambition of providing a unique and bespoke experience for our clients. At the same time, this agreement marks the beginning of a new partnership with a prestigious company that we are proud to welcome as a partner.

Olivier Estève
Deputy CEO, Covivio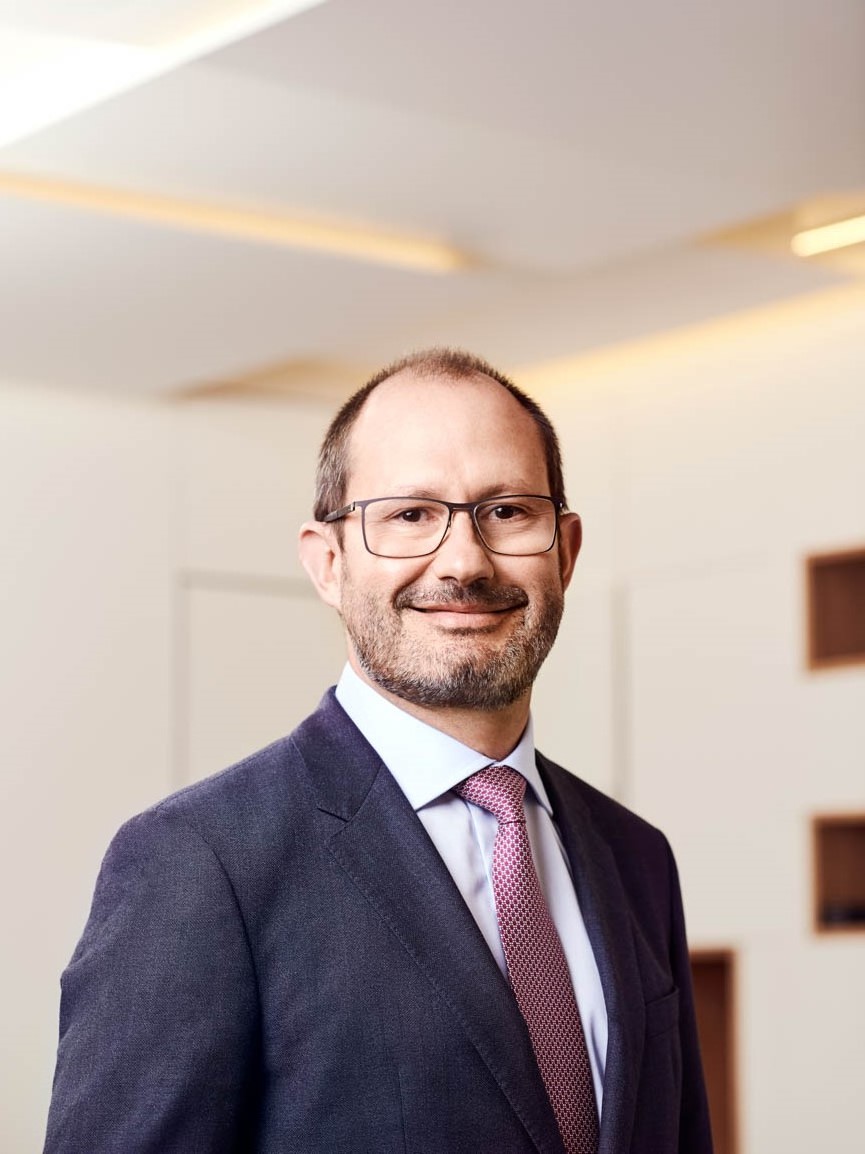 Anjou key figures: