Madrid, Berlin and green spaces: two cities, two atmospheres
Madrid and Berlin are both European capitals that have chosen the 21st century as their reconstruction era. However, that is where the similarities end, as each city has adopted a very different approach to incorporating nature into their urban landscape. Two visions closely linked to their identity.
And then there was nature…
Whether or not you think the grass is greener on the other side, green spaces in cities are nothing new: Stanley Park (Vancouver), Central Park (New York), Hyde Park (London, Sydney), Boulogne or Vincennes: from urban forests to landscaped parks, the "green zone" is a mandatory component of any modern city, just like gentrification or the roar of a taxi's engine. While Madrid boasts its Retiro and Casa de Campo parks, Berlin is home to Tiergarten and Grunewald and the two cities are now modestly ranked among the OECD's "green area per capita" rankings: 171 m² in Madrid and 906 m² in Berlin, placing it among the leading European cities.

But these green areas are mainly a question of heritage. In Berlin and Madrid, small pockets of greenery have long been favoured over large spaces: allotments appeared in the 19th century following the impoverishment of Berlin's population and still represent a network of 833 public mini-spaces nowadays. Madrid combines a medieval past featuring small town squares and neighbourhoods, following the Le Corbusier school of thought with its separation of uses, and the linear Arturo Soria district, each having left its mark on the green space philosophy.

The end of the 20th century marked a turning point for both capitals: Madrid recovered its economic momentum after the fall of the Francoist regime in the early 1980s, while Berlin had to reinvent itself following the reunification ten years later. Two histories, two destinies.
Madrid's take on green
"Madrid has always been a green city", says Flavio Tejada, director of the Arup1. collective "But over the last twenty years, we have seen a genuine return to its 19th roots: pedestrian-friendliness, human focus, mixed uses and investment in public transport. This ideological shift is reflected in major projects such as Madrid Río and Madrid Nuevo Norte, which are transforming the city by adopting sustainability as a design principle."

For those who don't know, Madrid Río is an urban park project launched by the city in 2005 to reopen the banks of the river Manzanares for residents. Following the completion of the underground motorway and redevelopment of the old slaughterhouses, there are now 23 hectares of breathing space for joggers, cyclists, sightseers, art enthusiasts and families to enjoy. In addition to the extra space, Madrid Río was the perfect warm-up to tackling colossal projects in the city centre while focusing on the population's wishes (along with international prices, which is always appreciated). "Madrid is not afraid of big projects", added Flavio Tejada. "There is a political and civic consensus around the idea that green spaces must be integral to the city's development. Everyone agrees about their usefulness in terms of quality of life and the fight against climate change, so discussions are focusing more on the intensity and scale of these transformations."

And scale will remain relevant for at least another 20 years: after almost 30 years of false starts, the Spanish capital has just launched Madrid Nuevo Norte, a major urban renovation project spanning 230 hectares, one of the largest of its kind in Europe. And the heart of this colossus? It is not a park, but a green lung, complete with arteries, designed to redefine the role of green spaces in the city while capitalising on an identity typical of Madrid. Figures dizzying enough to make you green around the gills: 20 hectares of railway tracks to be redeveloped to accommodate a 13-hectare park and 3 km of green arteries, 10,500 housing units and as many offices, three underground stations and one commuter train and, in pride of place, Spain's highest tower standing at 300 m.
What makes this a truly Madrilenian project is the chosen approach to defining these spaces. Madrid is a vibrant city, a city of neighbourhoods, where people meet and stop to talk to one another. It is a city of diversity…


Flavio TejadaDirector at Arup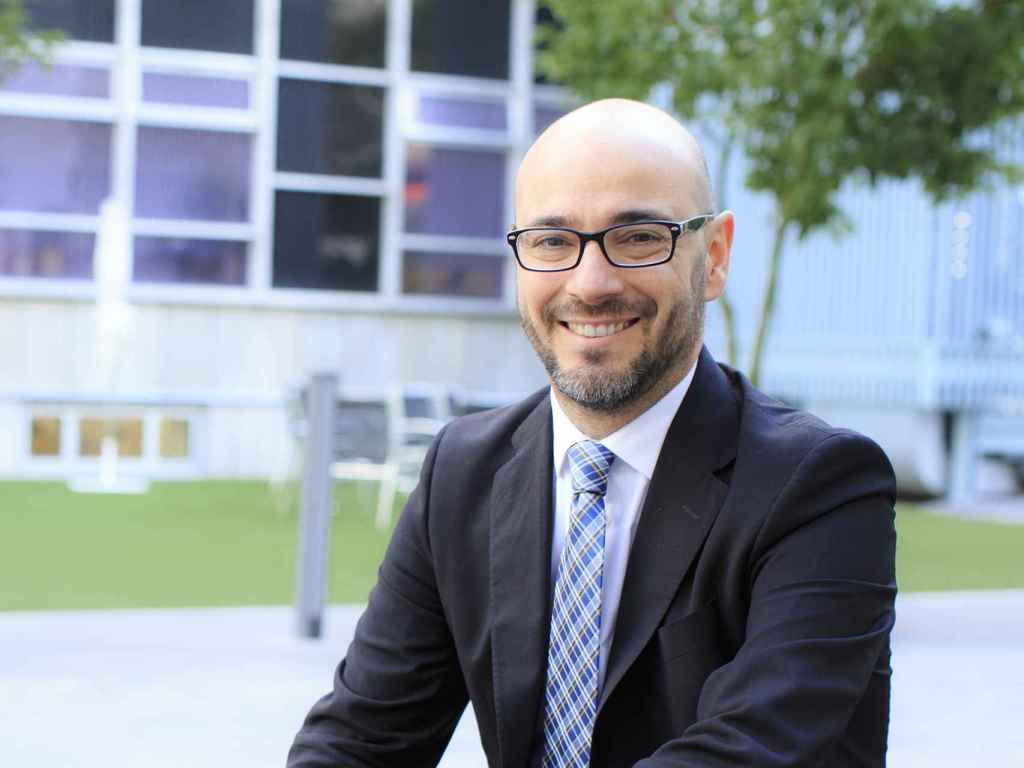 "It was essential to reflect this mindset. The project was developed in direct consultation with Madrid's population, who were invited to take part in the debate right from the outset. For example, there will be no shopping centres – it's not the Madrid thing – but small ground-floor shops instead. The role of cars has been drastically reduced and the project incorporates 19th century design features, including buildings looking directly onto the park without an intervening road. Madrid has its own particular spatial granularity featuring small, human-scale units where communities form and interact. The park must be a living space, not just a break from the city. This is the whole point of the arteries: spreading green spaces through the city instead of breaking it up." 

Especially since Madrid Nuevo Norte must act as a corridor in terms of both ecology and services: the district will connect the El Pardo forest on the edge of the capital to the Paseo de la Castellana, the city's main artery, with its infrastructure providing 80% of Madrid's drinking water. This railway no man's land, long seen as an irremovable blemish, will therefore become a new nerve centre by 2045. "It is the antithesis of the business district, a single-purpose non-space where nobody lives", said Flavio Tejada. "Madrid Nuevo Norte was designed from the outset as a place for people to meet. It is one of the first projects to be steered by multiple stakeholders and constitutes a historic public-private partnership. It is a new model of social contract, where communities are not only the focus but also the agents of urban development." 
Berlin or the art of laissez-faire
While Madrid decided to take things in hand, Berlin chose the opposite approach. Doing nothing is really the Berlin philosophy with regard to green spaces, the general idea is a less people-centred approach and more focus on biodiversity: the 'Let It Be' philosophy enables regeneration, a phenomenon beneficial to all.


Moritz Maria Karl
Founder of Office MMK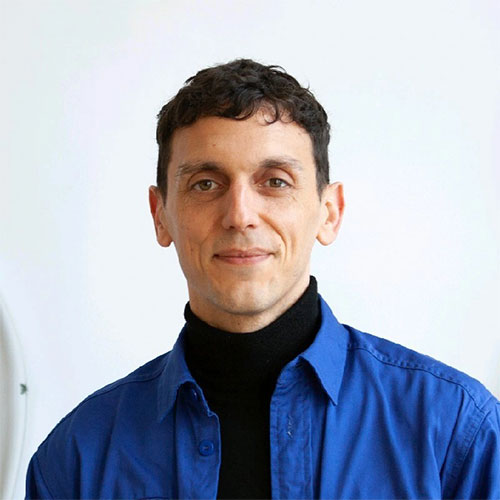 This does not mean that Berlin is a giant brownfield! However, the approach is very different from Madrid: "the city has a strong culture of citizen initiatives and a mistrust of political ideologies and big plans," Moritz Maria Karl explained. "The history of the 20th century has immunised us against large-scale top-down ideas. The movement is therefore a bottom-up approach with micro-scale regeneration projects and strong opposition to any form of development. Everyone tackles the subject at their own level. Modern Berlin is a city characterised by the coexistence of different interest groups. Nothing can be undertaken without citizen involvement."

Such initiatives are both numerous and decisive: Tempelhofer Feld is the symbol of this balancing act between interest groups and proof of civic power. What is now Berlin's largest park was previously an airport until 2010. Following its closure, the space was returned to the city's residents, who have since defended it against any attempts at development. In 2014, a referendum permanently mothballed any potential construction projects. The old runways will remain a playground for kite-surfers, while the surrounding land will be converted into community allotments.

But despite its libertarian façade, Berlin has not really let things be in terms of green spaces. After reunification, the city set up a plan and a department dedicated to landscapes and public spaces. The priority was given to conservation and compensation. An initial "green ring" was drawn around the city centre: consisting of existing parks, allotments and cemeteries (yes, these are considered green spaces under the Berlin approach!). Restoring the former no man's land allowed the city to boost its green score through places like the Mauerpark, for example, established on the site of part of the Berlin Wall, or the Natur Park Südgelände, where nature is reclaiming railways abandoned since 1999.

The city uses its connections and corridors to link its green spaces, particularly by developing riverbanks, canals and roadsides. The first decade of the millennium was a period of relentless urban development, and the new green spaces appearing now are designed to offset this work: for instance, the Gleisdreieck park was developed from 2008 in response to the construction of the Potsdamer Platz. In the 2010s, the rise of citizen movements and initiatives steered urban planning choices, making Berlin a city whose future is now decided by several million people.

Whether you adopt a top-down approach like Madrid or a bottom-up strategy like Berlin, green spaces are now more important than ever for relationship between a city and its residents. No wonder, since these spaces are a crucial aspect of decisive issues regarding urban living conditions in the face of climate change. However, apart from environmental issues and shifting priorities, green spaces have above all regained their status as a reflection of the identity of the cities that cultivate them.