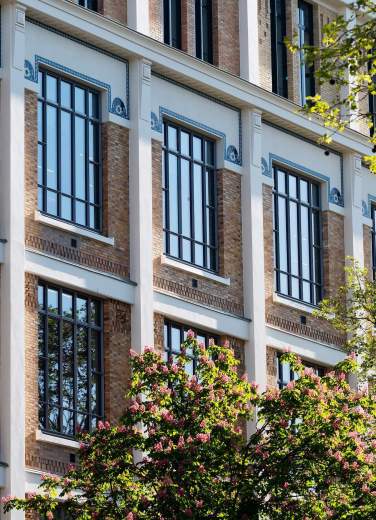 Virtuous renovation
The challenge for the renovation was to preserve the emblematic architecture of this typical early 20th century heritage building. Efforts were made to minimise the project's carbon footprint: the structural choices made allowed the designers to reduce greenhouse gas emissions (535 tCO2e) compared to a standard renovation.
Work was also carried out in consultation with an ecologist to bring biodiversity to a site that originally contained no green spaces. As such, Covivio created some 350 m² of green spaces in the very centre of Paris.
A tailor-made building co-designed with our client
Attracted by the complete flexibility offered by the site, Expertise France leased the entire building pre-delivery under a five-year service agreement.
To assist Expertise France in designing its tailor-made offices, Covivio shared its expertise in new workspace uses. A series of design thinking workshops was organised on themes including layout, service planning and expression of corporate culture. An example of the operated office model offered by Covivio.
Always prepared to go the extra mile as part of its customised approach, Covivio also worked with the client's environmental department (an internal unit responsible for sustainable development issues). Numerous adjustments were made to the project as a consequence, such as the creation of a cooperative vegetable garden on the roof terrace, increasing the size of the bicycle store and a dedicated area for bartering and exchanging second-hand products. These discussions also covered the customisation of the site's IT infrastructure, including the creation of a dedicated connection to the future occupant's data centre.

Céline Leonardi
UX Design Director France, Covivio, and Wellio Director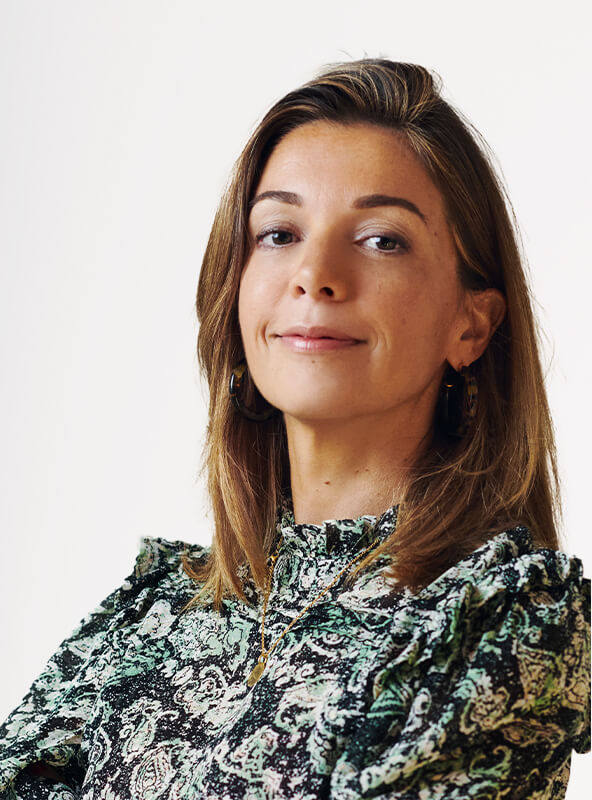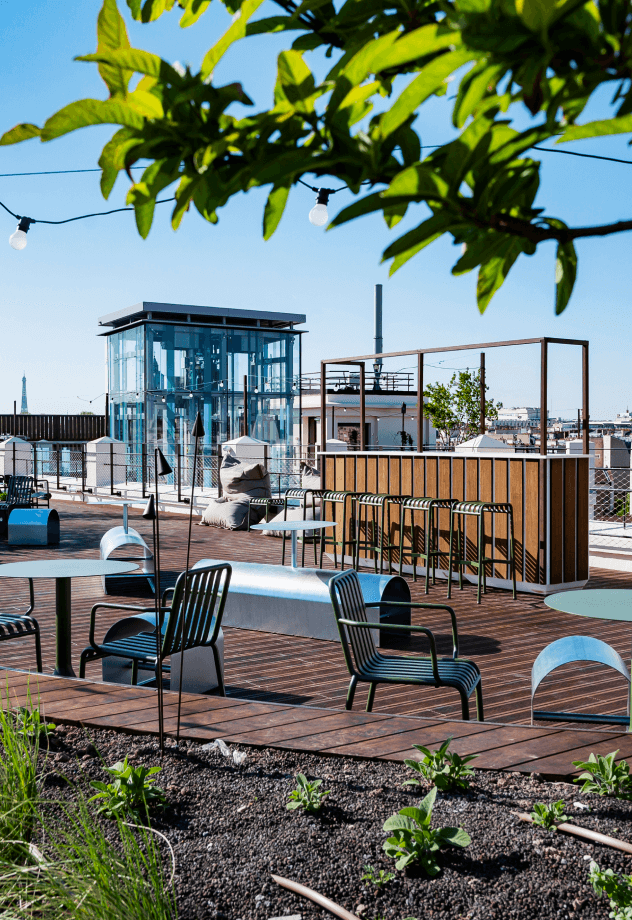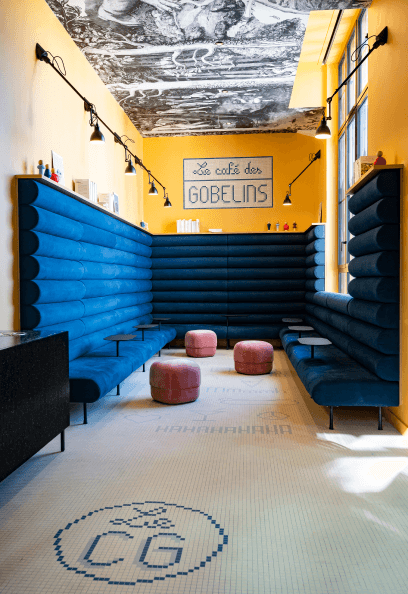 A wide range of services
Gobelins offers a wide range of services: dedicated reception team, two bars, one at reception and the other on the 490 m² rooftop enjoying panoramic views over Paris, sports coaching, wellness sessions (sophrology, osteopathy, etc.), a cultural programme (temporary exhibitions, workshops, concerts, etc.), a cooperative vegetable garden, a communal library, as well as 120 m² of terrace and patio space, all conceived in collaboration with the Expertise France teams.
Showcasing french art from the Gobelins school
Committed to making artistic creation accessible to as many people as possible, Covivio gave students at the Gobelins Paris Art School carte blanche to design a special work of art for the building. The result: an immersive entrance combining tapestry and pixels that plunges visitors and users into a virtual sensory green universe. Under a long-term partnership arrangement, this immersive work will be regenerated each year.
When this project was offered to us, we found it highly original! It was the chance to see our work applied to a public setting. We have been very open-minded, from the definition of the concept to the final selection. We have learnt a great deal, such as working together, which required excellent communication not only among ourselves but also with all the other project stakeholders. We are extremely proud to know that our work will be seen, will surprise people and maybe even make them laugh!

Johan Garcia and Hortense Brassart
students in motion design graphics, Gobelins Paris Art SchooL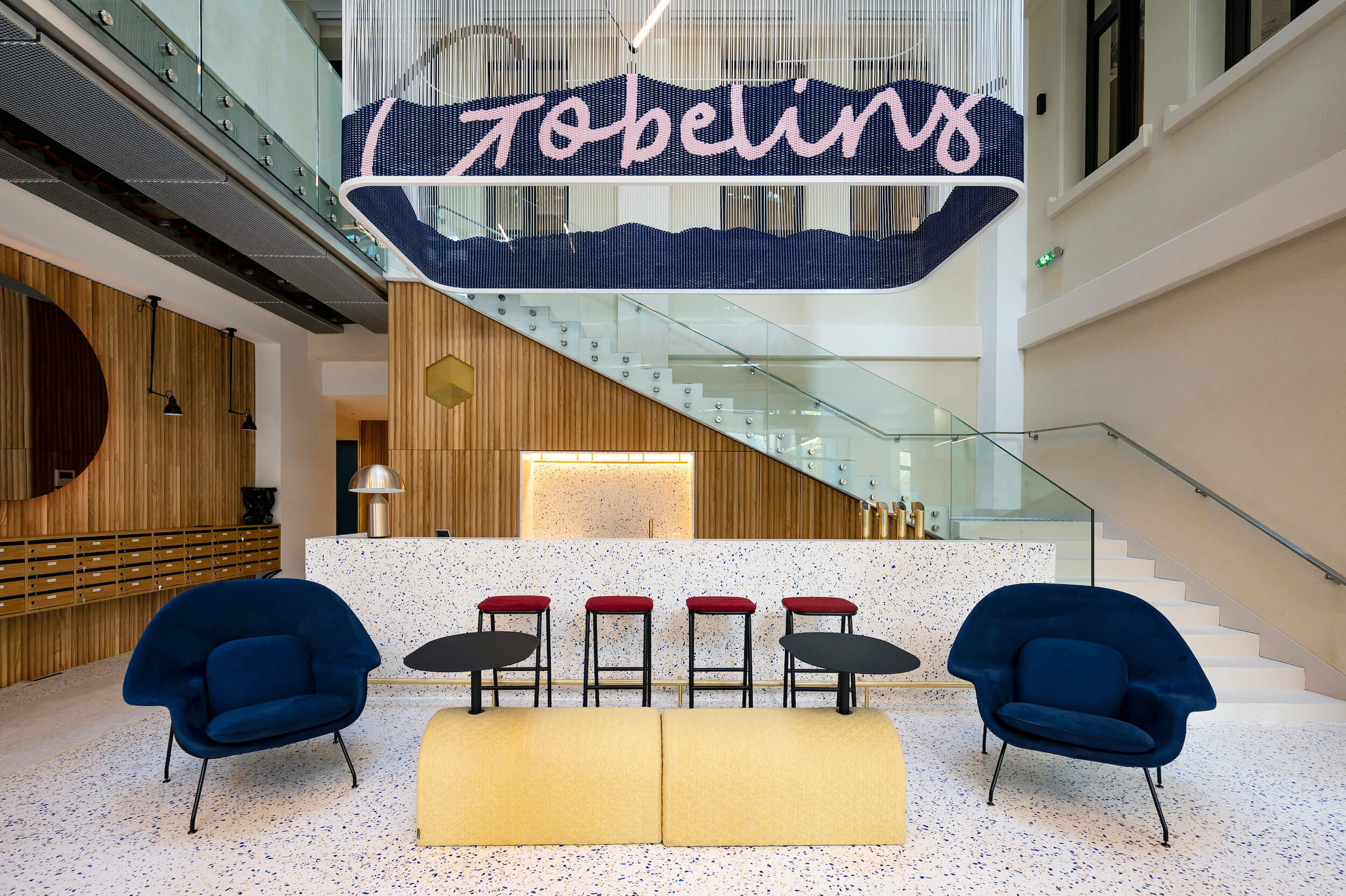 Certifications & awards
Certifications
Sustainable Building 2016 Excellent
BREEAM Very Good
WiredScore Silver
Awards
Grand Prix SIMI 2021 – « Renovated building or particularly innovative redevelopment» category
Gobelins in 3 words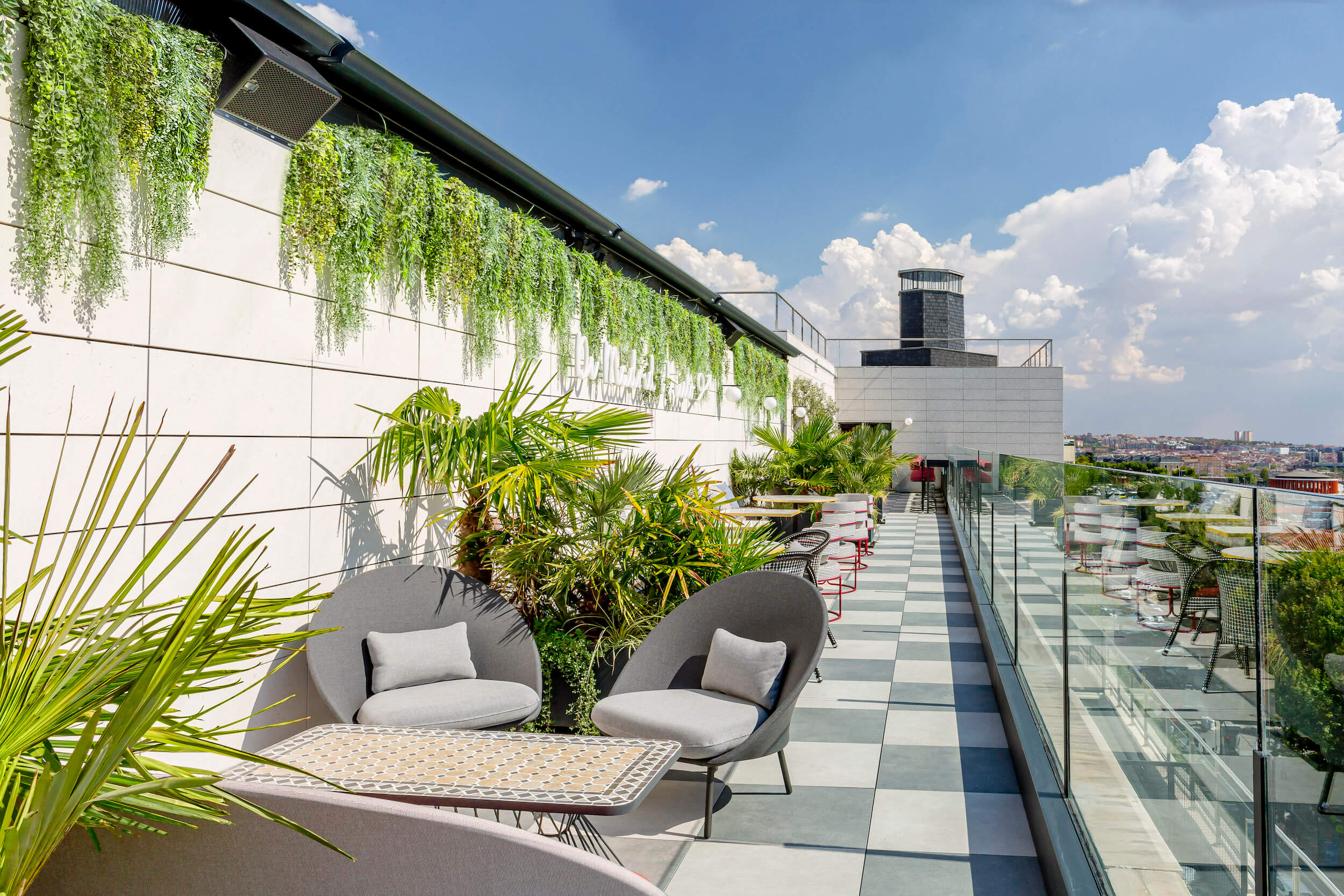 Want to know more?
Like to talk to our teams? Looking for support with your project?
Discover our other office projects