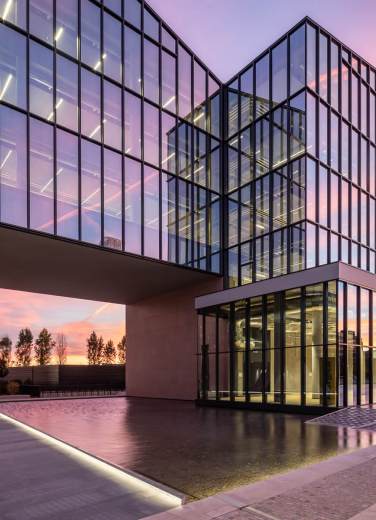 In symbiosis with Milan
Symbiosis blends seamlessly into Milan's urban fabric, located at the centre of a booming creative hub. Showrooms, museums, universities, research centres and international destinations like the Prada Foundation and Talent Garden event space all go together to create an ideal setting. The next major project in the area will be the regeneration of the former Porta Romana railway yard, a golden opportunity to revitalise the neighbourhood through a partnership between Covivio, Coima and Prada Holding S.p.A. This major project will link the entire district even more closely to the urban fabric of the city centre.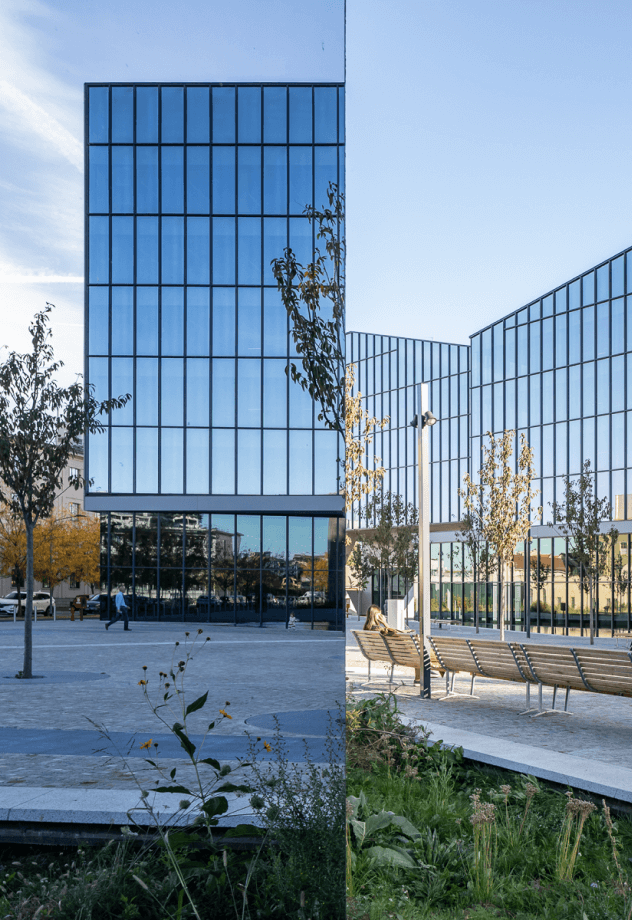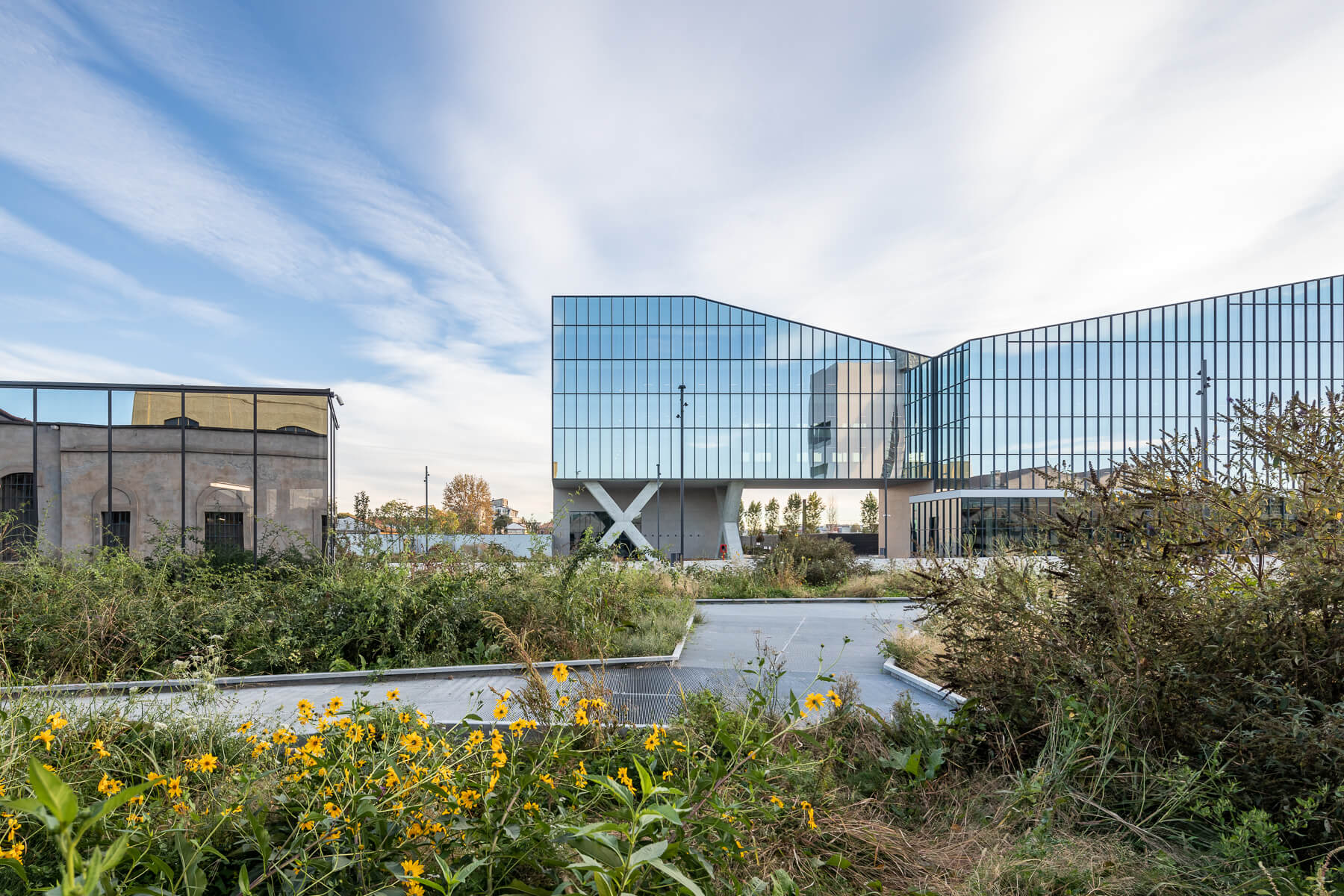 Symbiosis: a full name of symbols
"Symbiosis", a name that summarises the project's intentions of fostering interaction and synergies between the neighbourhood's occupants. Part of the Sharing Cities programme, Symbiosis is also part of Horizon 2020, a European research and innovation programme that adopts an innovative approach to meeting the environmental challenges of our time.
Symbiosis draws on the region's historical industrial vocation while offering workspaces located in an area offering multiple complementary activities. With this in mind, we prioritised spaces for meeting and sharing. For example, the esplanade was opened up to allow pedestrians to move around and enjoy a new viewpoint on the city. This project illustrates the diversity of a modern urban landscape in motion and promotes interactions between private and public spaces, both today and tomorrow.

PATRICIA VIEL
founder of ACPV Architect
Headquarters of international companies
After the installation of the pioneers, Fastweb and ICS School, other major companies have chosen to move their teams into the Symbiosis buildings: LVMH Italia, Boehringer Ingelheim, Mars Group and Gruppo Orsero. One of the office buildings under development has been fully sold to Snam and another will house the future Moncler head office.
The district has changed a lot in the last 40 years," says Carapellese, "before there were mainly factories and services revolving around them, today it has been reborn instead with a new vocation linked to multinational companies that bring innovation and vitality. The novelties are not only architectural but foreshadow a further development: new libraries, art galleries, smart city labs are coming. I am convinced that with interventions such as Covivio's with Symbiosis the whole area is being enriched by different realities that walk together with the aim of making the neighbourhood live all year round.

Natale Carapellese
President of Milan's Municipio 5
An Instagram star neighbourhood
Not many public places have their own Instagram account. The Highline in New York, the Manifattura Tabacchi in Florence and Symbiosis and its Piazza Olivetti in Milan are among the few. As the beating heart of the Symbiosis business district, the 13,000 m² Piazza Olivetti has established itself as a new gathering place. Popular with Milan residents and tourists alike thanks to its luscious garden and stunning water features that reflect the surrounding architecture, it has become a sought-after spot for filming advertisements, photo shoots and fashion shows.
Piazza Olivetti, and more generally the entire Symbiosis neighbourhood, is a very scenic place with elements reminiscent of a private living room. We must be good at making these spaces come to life more and more, so that they become places to live through culture. In fact, the Symbiosis neighbourhood is increasingly becoming a cultural hub: in recent times there have been several initiatives that have been put in place to ensure that these spaces do not just live during working hours, but that they also have a specific identity for the people who frequent them.

Caterina Misiti
President of the Cultural Commission of Milan's Municipio 5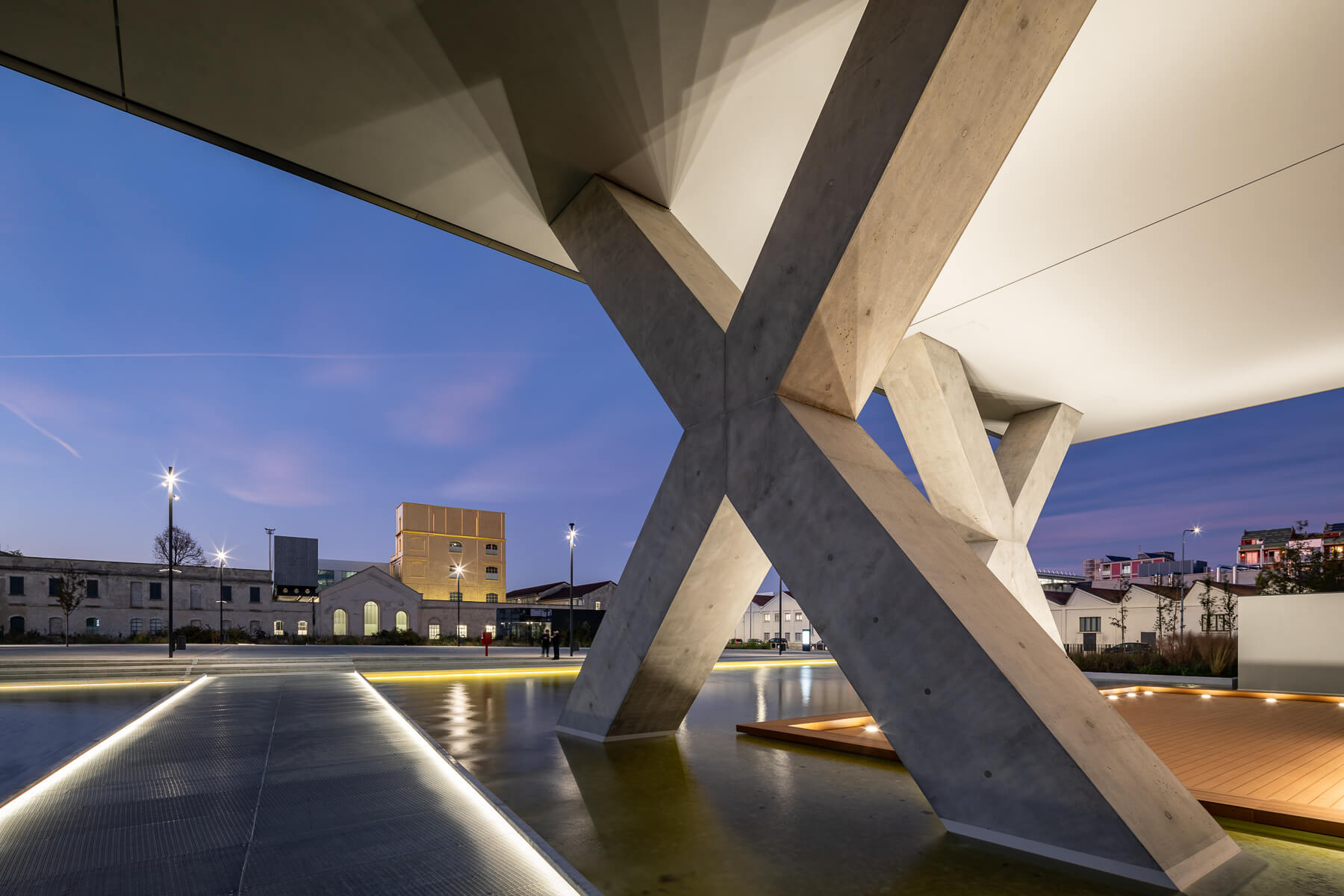 Certifications
Fastweb HQ: LEED Platinum
ICS Campus Symbiosis: BREEAM In-Use Very Good
Building D: targeting LEED Core&Shell Platinum, WELL Core, WELL Health Safety
Snam HQ: targeting LEED and WELL (Gold), BRAVE, CENED and Casaclima
Moncler HQ: targeting LEED and WELL
Supporting artistic creation
Since October 2022, the inner courtyard of Symbiosis Building D, which is accessible to tenants, visitors and passers-by, has hosted "Altra Natura", a specially commissioned work by artist Pamela Diamante. "Altra Natura" reproduces a living organism that combines the plant, animal and artificial worlds in a hybrid nature-culture continuum. The work of art emerges from the basement and breathes thanks to light pulsations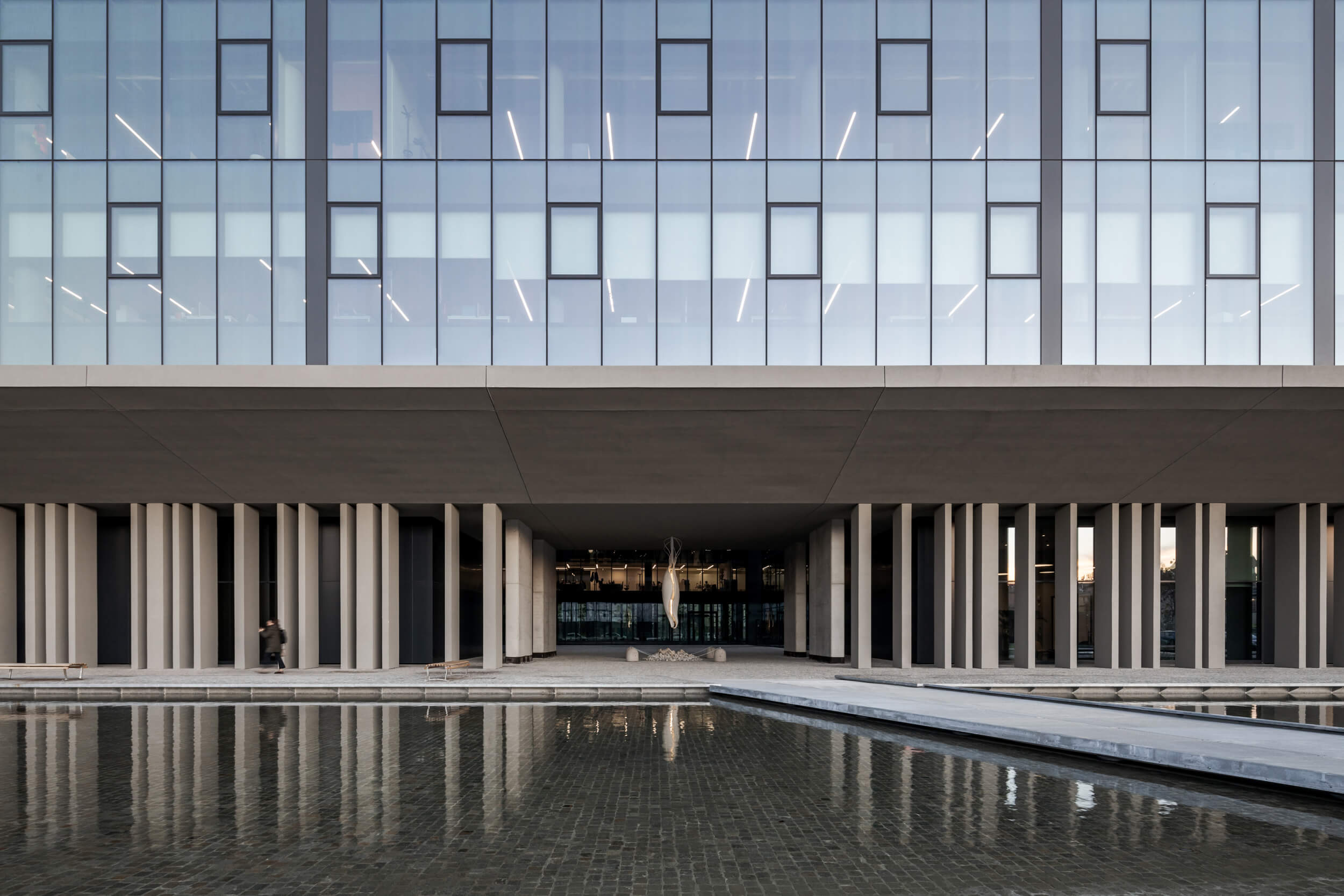 Symbiosis in 3 words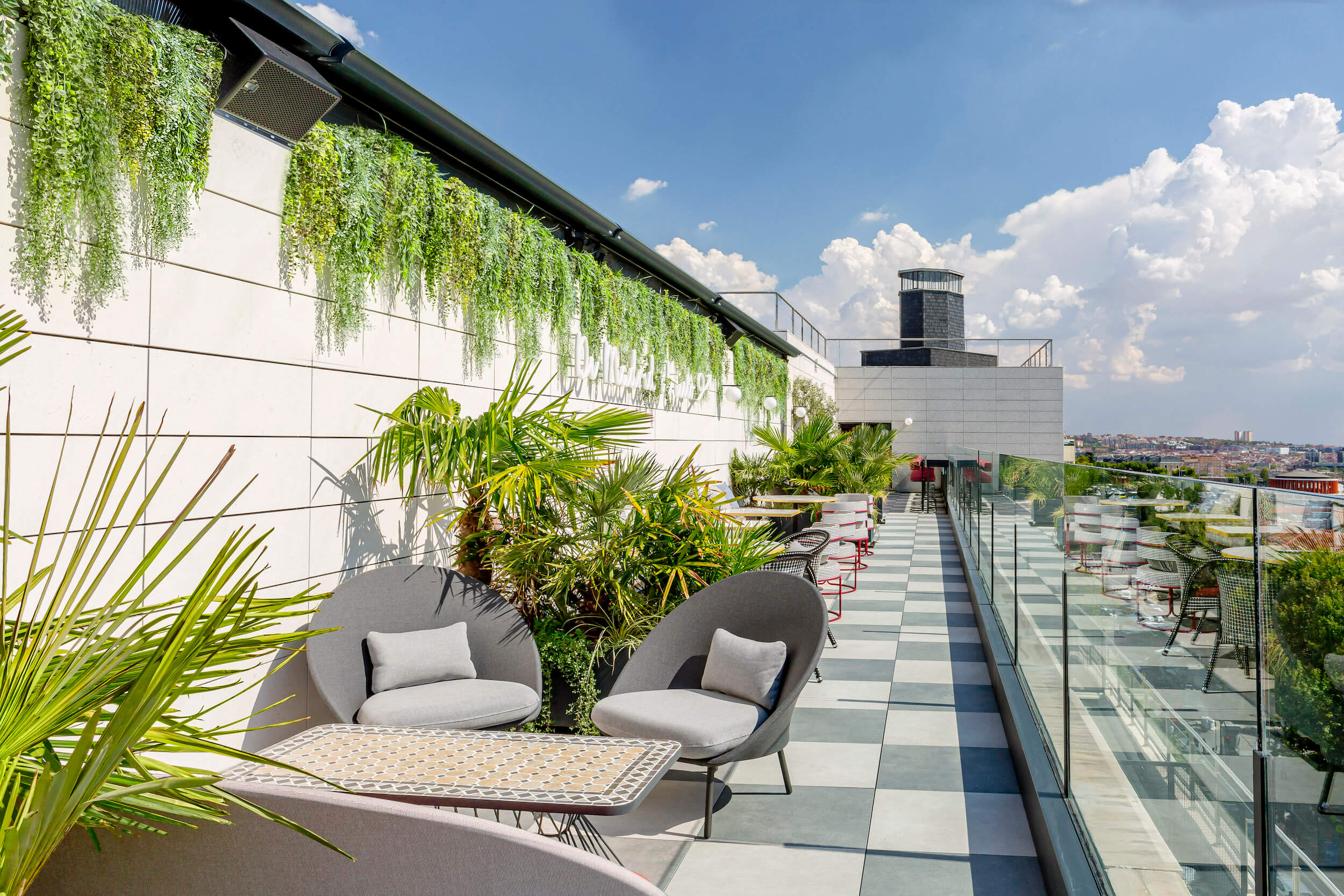 Want to know more?
Like to talk to our teams? Looking for support with your project?
Discover our other office projects