What is really behind the notion of "population ageing"?
Luc Broussy: The best way to grasp the challenges posed by population ageing is to look at the issue from two angles, demographic and sociological.

From a demographic perspective, the French population is obviously ageing. But what does being "old" actually mean? Legally, French people can be eligible for a Personalised Independence Allowance when they turn 60. At the other end of the scale, we know that the number of centenarians, which currently stands at 30,000 in France, will exceed 150,000 by 2050.

Then, to grasp actual developments, you need to cross-reference the periods we are talking about with the age groups in question. For example, the number of people aged between 75 and 84 is poised to rise from 4 million in 2020 to 6 million in 2030, a 50% increase in just 10 years. At the same time, the number of people aged 85 and over will only be slightly higher in 2030 than in 2020. Then, from 2030, we will see a steep rise in the number of people aged over 85 and a smaller rise in the number of people aged between 75 and 84. So each decade comes with its own challenges.
The challenge for people aged between 75 and 84, who are frail but independent, is to have access to suitable housing in caring cities with specific forms of mobility. For people aged over 85, it is more about how to manage the loss of autonomy.

But the sociological perspective is equally important. That is because the profile of tomorrow's elderly will change as their numbers grow. The people aged 75 in 2020 or 85 in 2030 are the baby-boom generation: they were born in 1945 and were about 23 in May 68! And their generation will be very different to that of their parents. Their musical tastes run more to the Rolling Stones than to Charles Trenet and they grew up in a world synonymous with freedom, independence, and consumerism. In short, today's seniors will want to keep control of their destiny. They will be better armed to anticipate the process of growing old. This is already evident in the massive shift into serviced residences at an early age.
You issued one interministerial report in 2013, then another one in May 2021: how did understanding of the ageing of the French population change in the intervening eight years?
For a long time, the issue of ageing was looked at solely from a health and medical/social perspective. Questions focused on how to finance dependency and how to organise care. The focus then broadened in the 2010s: we began to talk about the need to adapt society to ageing. Having had the chance to submit two reports to two governments eight years apart, I was able to measure the real awareness gained by a number of stakeholders, particularly local elected officials and social housing bodies.

Luc Broussy
President – France Silver Eco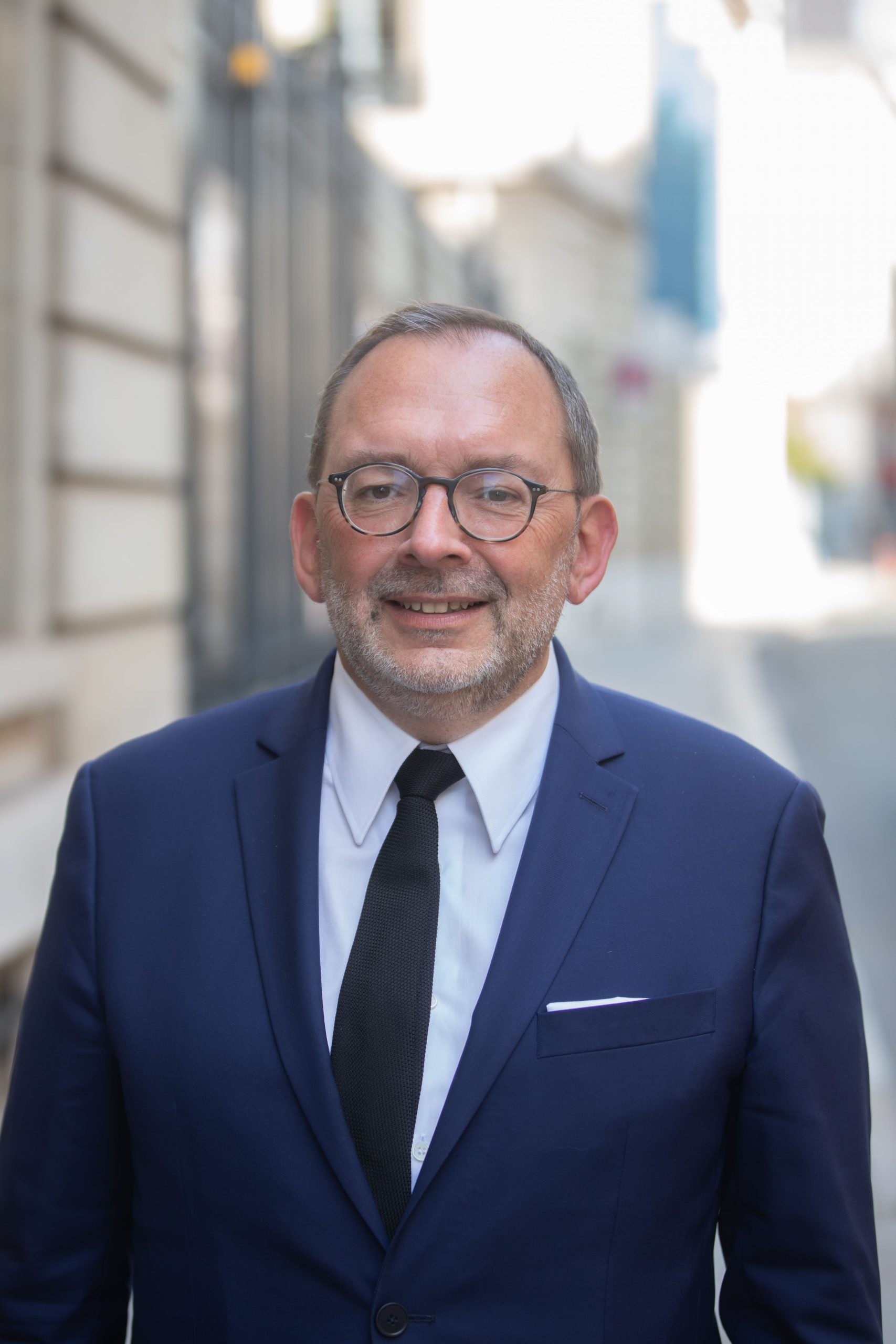 Could you expand?
Luc Broussy: A lot of local elected officials have realised that the demographic transition is another major challenge facing our regions, equally important as the digital revolution or the ecological revolution. That mainly includes mayors and heads of intermunicipal authorities or public intermunicipal cooperation bodies (EPCI), who have realised that we need to adopt a cross-cutting approach to the challenge of ageing, one that combines housing, urban planning, mobility, health, social, sporting and cultural activities, and local democracy. Personally, I am behind Agenda 21, a longevity plan adopted with the mayors of Tours, Montpellier, Bourges, Périgueux and Grand-Quevilly. It has been an exciting process, because we managed to bring the officials concerned to the table and tell them that they all had a part to play in meeting the challenges.

Stakeholders in the field of housing, and above all social housing providers, have also gained real awareness. That is important given the challenge of adapting housing, particularly in the public or social sector, where 25% of tenants are aged over 65 and 50% over 50. And those figures need to be seen in the light of something else: 40% of social housing is not accessible by lift!
Do you consider the need to adapt housing to be a major issue?
Luc Broussy: Everything comes back to housing, because housing is a prerequisite for people's autonomy and because people want to grow old in their own home.

That's why I made home adaptation the cornerstone of my 2021 report, notably proposing the creation of Ma Prime Adapt', a clear and easy-to-understand support scheme to encourage older people to adapt their homes. The proposal was taken up by President Macron during his 2022 campaign and will come into force on 1 January 2024. That will allow France to catch up a bit with a country like Britain, which has had a similar policy in place since 2008.
But even when housing is adapted, it will still have to keep up with technological innovations as they become available in the future. Replacing a bathtub with a shower is a good move. But we will also need to optimise the use of things like voice commands, AI and fall detectors.
In your report you also talk about adapting cities to ageing: could you expand on that?
Having adapted housing is good, but not enough: when you go outside, the urban environment has to be welcoming.

Luc Broussy
President – France Silver Eco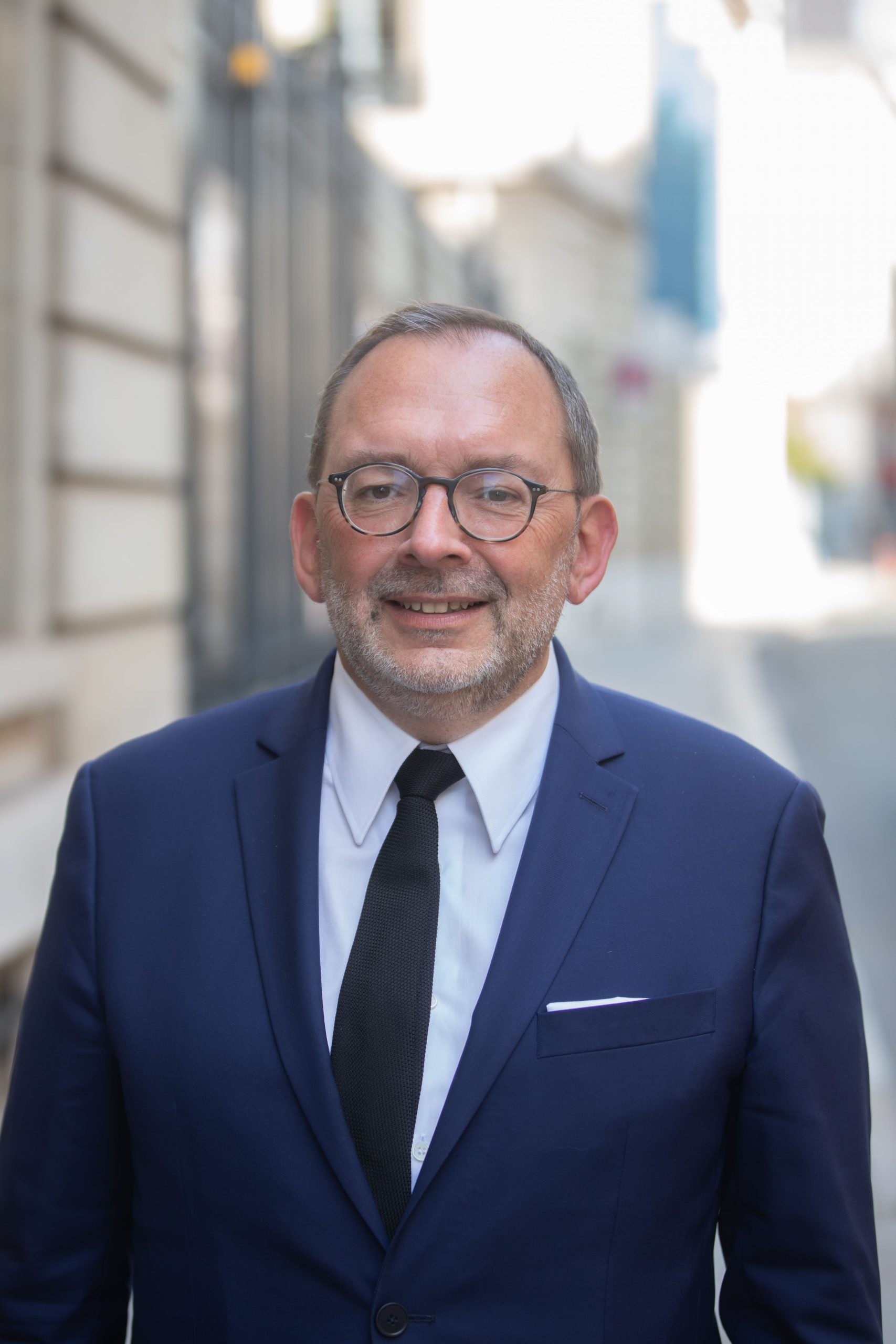 If the city you live in is a source anxiety with a big risk of accidents, you'll tend to stay at home, and in the end you'll feel like you're under a form of house arrest.
Local elected officials have considerable responsibility here. They have to rise to new challenges in terms of adapting streets, pavements, public transport and street furniture.

The same goes for regional planning: people living in large cities, small towns or in rural or peri-urban areas do not all age in the same way. Population ageing and ways of dealing with it will vary depending on the characteristics of each region.
How is the subject of population ageing being dealt with among our European neighbours?
Luc Broussy: European countries can be put into one of two groups: those that will grow "old and fat", and those set to grow "old and thin". The whole of Eastern Europe, including Germany, is set to grow old and thin. In other words, its population will age against the backdrop of a broader decline in the population. But in other countries, people will age as the broader population grows. This will be the case in France, Ireland, the United Kingdom and Spain. Obviously, the two groups will see the issue of ageing in two very different lights.
---
Focus
Tailor-made services for the most vulnerable tenants
In Mülheim, Germany, Covivio facilitates access to home care and assistance services for elderly and convalescent tenants. The aim is to help them stay at home while preserving their quality of life.